All of us who use WordPress greatly appreciate our widgets.
Those little chunks of code that work on "autopilot" in our sidebars and other areas, where we offer fresh and useful stuff to our readers.
Sometimes we find them in other places, and I must admit that on certain occasions I said to myself: "Yes, I have to get one of those for my blog".
The widgets of your blog are like accessories for a car, they are a way of "dressing" our Blogs and on many occasions we feel that they are never enough.
If your Blog is hosted on WordPress.com, of course you will be limited in this and other areas, but if you have your Blog on a professional hosting service … heaven is your limit.
But, before installing and activating your next widget, you should surely ask yourself a couple of questions:
"Is it something I really need?"
"Is this widget useful for my Blog and / or my readers?"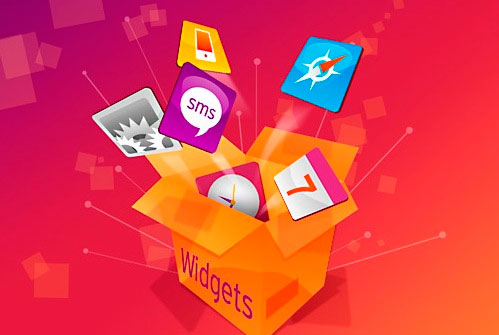 These are some things you should think about before installing and activating that "wonderful" widget on your Blog.
Test to see if you are obsessed with your blog widgets
1. Do I really need it?
Why are you going to install that widget? Is it something that will really help your readers? Think about the advantages or disadvantages that you will present to your audience.
2. Will it divert my audience's attention to something else?
Remember that we all love shiny objects. But, what you offer your readers in your sidebar distracts their attention from your posts and ultimately from the main message of your blog content?
Keep in mind that it is easier than you think for this to happen.
3. Does it complement your Blog?
Does that widget make sense on your Blog? For example, if you have a graphic design business and in one of your widgets you have the 10 best sellers of Amazon.com… Exactly how does this fit into your blog?
4. Am I using it because everyone uses it?
So, since everyone is using that amazing widget that shows all those social media icons, you are using it too. or not?
You feel that if you do not have it on your Blog, it would be naked and also, "What will your audience think!"
Don't use something because others do. For the example, make sure you have an active profile on the social networks you use.
There is nothing worse than clicking on the Twitter icon and seeing that your last message is 8 months old and that you said "Today I could not sleep well at night"".
5. Are they making your blog too messy?
Is your Blog one of those that I visit in which the sidebar reaches up to Land of Fire?
If for some reason we use dozens of categories and tags to organize your articles and your Blog, think carefully before listing them in a widget.
It will surely end up confusing your readers with too many options.
And honestly, don't include too many banners either.
A large number of blogs I visit do not have the banners correctly centered, they present them in various sizes and their sidebar looks like a "swap". Also, no one takes the time to scroll to the bottom of the sidebar (sometimes I think that these blogs are what is best for them).
6. Will they blow up my blog?
The more widgets you install on your Blog, the more likely you are to have some of the following two things happen to you.
First of all, and like plugins that delay the loading of your blog, widgets also slow down your site. Each little widget that you add is more code, so your Blog will have to work a little more.
And second, widgets can conflict with one another. To be clear, one can be working correctly, until you install a new one that makes the old one stop working.
Widget conflicts are often one of the main causes of sudden and unexplained blog problems.
Finally, consider that many premium quality themes offer you the option of creating custom sidebars for each page, post and category.
This allows you to focus your sidebar much more with the content of the page.
For example, on the page where you talk about yourself, you can choose to place the buttons of the social media in which you have activity, the Twitter Feed, Facebook and everything that refers to you.
On the other hand, you may find that certain advertisements, such as your affiliate ads, work better on some pages than others.
This is a great opportunity to make your Blog sidebars and widgets work better for your marketing.
As you have seen, widgets are also an important aspect that you should take care of in your Blog. According to the combination you use, you will have better or worse results.
Blogging is not "nuclear physics", but it does take care in certain areas that make your Blog successful or not.
Your turn
How many widgets do you have installed on your Blog?
Is yours the typical Blog with a sidebar that never ends?
Do you worry about centering the banners in a widget?
Have your Blog widgets become an obsession?
Join the conversation by leaving your comment below. And share this article through the buttons of the social networks that you have at your disposal.