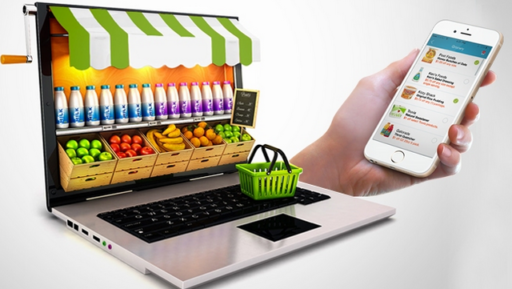 USDA launches SNAP Online Purchasing Pilot – Currently, SNAP attendees can select and pay for their groceries online during a two-year test (pilot) launched today in New York state. Amazon and Walmart will participate in the first pilot launch on April 18, 2019. ShopRite will join early next week. ShopRite and Amazon provide services in the New York City area, and Walmart provides online services in locations in New York state.
As it is now Amazon and Walmart are currently Accept SNAP EBT payments through their websites. You can use your EBT card to order groceries online from the Amazon and Walmart websites. The system is designed to allow online purchases only by SNAP households with Electronic Benefit Transfer (EBT) cards issued by New York for this launch of the online pilot. Online retailers are only allowed to deliver in the pilot areas in New York.
How do you know if these retailers can deliver to my home?
To see if a grocery delivery is available for your location, simply visit the merchant websites. To ensure system functionality, most retailers will start slowly. Check out some suggestions on where to look after the initial roll out:
If you are in the New York City area, try Amazon.
If you are in upstate New York, give Walmart Grocery a try.
The zip codes available for delivery are those that allow retailers to have their full range of groceries available, including the ability to ship perishable items to this area.
ALSO READ: Fast Food Restaurants That Accept EBT Grocery Tokens Near Me
How do I know when the Pilot will be available in additional states or from additional retailers?
Keep checking https://www.snapbenefits.net as all updates are posted here. As the pilot progresses, more retailers and states will be introducing the ability to pay online with SNAP EBT.
Can SNAP be used to pay for delivery?
Only eligible groceries with SNAP benefits can be purchased. Delivery charges and other related costs may not be paid with SNAP benefits.
Is it safe to use my EBT card online?
Your unique personal identification number (PIN) is still required to use your EBT card online. There is currently one company that has a PCI compliant method of encrypted PIN entry that is required for online purchases. All participating pilot dealers work with the same company to enable secure PIN entry.
NOTE: The pilot tests both the online order and the payment. SNAP participants can use their benefits to purchase eligible groceries, but cannot use the SNAP benefits to pay for service or delivery costs. Please visit the SNAP Online Purchasing pilot website for more information.