When you start a business, you may have to do all the things alone, while dealing with everything that is involved in launching a new business or starting it up. There's so much to do, whether it's small, like finding the right credit card for your business, or larger than budgeting your overhead. But once you've started making a profit, it's time to think about taking on a new role and finding more people to help you with every task you've been trying to do alone.
One of the most important things you can do is make the right hiring decisions for your new or small business. The cost of training new hires is high, and your bottom line is directly affected if you experience high turnover. Here are six ways to make sure you not only find them, but also retain the best staff you can.
1. Look for flexible candidates.
By starting and hiring new people, you are creating roles and responsibilities that may not be well defined until now. Focus on hiring employees with the ability to work flexible hours and perform a variety of jobs. Be on the lookout for resumes that highlight varied skill sets, but don't turn down people with more focused work histories. At this stage of the game, it is impossible to know who can bring the most to the table.
You can even start by hiring new hires as contractors before fine-tuning more specific responsibilities and potentially offering them a long-term salaried contract if they offer a great job early on. This, in fact, can help reduce your overhead while navigating a space where roles might need to be defined in the long run.
2. Keep your standards high.
Set the bar high when you bring in new workers, and never settle for a candidate when you have doubts or reservations. Remember, it is much better to leave a position unfulfilled than to bring in someone who might not work out.
Those standards, however, may not be what an applicant's paper qualifications are. You might just stumble upon a "diamond in the rough," a young professional, somewhat inexperienced, but hungry to learn. High standards are great, but that can simply mean having a high level of expectations for your workers.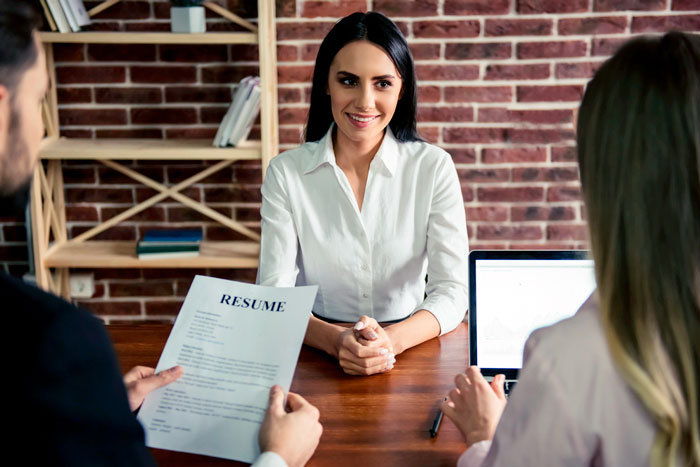 3. Post clear, easy-to-search job descriptions.
When posting your job postings, make the descriptions clear. Include the specific talents and skills needed to perform them and write down a salary range so that you allow yourself some flexibility for negotiation. Make sure the job title and description include industry-specific keywords so the best candidates can find your position.
4. Always be looking for the right candidates.
Even if you think your operation is fully staffed, always have a hiring mindset. You never know when a worker might leave, and you may be surprised how and when the star candidates show up. Get chattier in the checkout line at the convenience store, talking about your company, and discussing your business plan with friends and family. You should always be looking for the best talent, no matter where you are.
5. Market the benefits of working for you .
As a newly minted small business, you probably can't offer the kind of salary or benefits found in corporate ventures. Because of this you have to make sure that you are properly marketing the benefits that your business offers. For example, you may want to offer flexible hours, telecommuting options, or rapid advancement in careers. Remember that for your potential hires, it's not all about salary.
6. Trust current staff members for recommendations.
Rather than simply relying on job search boards and other traditional hiring methods, turn to staff members you already have for personal recommendations. Your team probably won't suggest any below-average employees, as your reputation depends on it. Ask them if they know anyone looking for work and you will be surprised how many talented candidates are available.
Remember that your best tool is yourself and your own judgment: In dealing with potential candidates, don't discount your own intuition. Even though a prospective hire may have an excellent work history filled with stellar accomplishments and references, listen to your gut. If something just doesn't feel right, respectfully decline the individual and move on. Because everyone's personality is different, there is no one-size-fits-all policy when it comes to hiring. However, by listening to your instincts, your team is more likely to fill up with people who are the perfect fit.