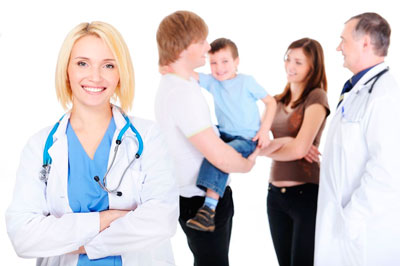 It is important that you know the health insurance in the united states, because you need coverage for any illness or emergency, since otherwise you will have to bear the cost of medical services, because especially in the presence of a serious illness it is essential, so read the …
Tips for choosing health insurance in the United States
To buy health insurance in the united states There are two ways, one of them through paying for a group plan offered by your employer or buying an individual health insurance plan.
First of all, you must know the types of health insurance plans. The most common are HMO, POS, HDPHP, and HSA.
HMO
As a policyholder of an HMO health insurance plan, you will receive medical care from a specific network of doctors and health providers, that is, you will receive care within a network of doctors and hospitals and therefore you will not have the freedom to choose your doctor as with other plans.
You will be the one who will pay full out-of-pocket price for medical care if you choose an out-of-network professional.
In primary care, he is the one who coordinates your care and will then refer you to a specialist if he considers it necessary.
You must receive medical care within the network of doctors and hospitals to be covered, except for emergency medical care and of course, to receive medical care from a specialist, you must be referred by your primary care doctor.
It is the ideal for you if you want low-cost costs and a primary care physician to coordinate your medical care, for example to refer you to specialists.
PPO
By purchasing a PPO health insurance plan, you will have more flexibility for medical consultations in any hospital and at any doctor and even has a network of doctors that will charge you less if you are a member of this type of plan.
However, if you visit an out-of-network provider, it will generally cost you more than if you choose an in-network provider.
It does not limit you to receiving medical care within the network, but if you do it outside the same you will have to pay the costs. It is ideal for you if you do not intend to choose your medical provider or to be referred to specialists.
EPO
EPO, is the organization of exclusive providers, that works with the election within the network of doctors of the plan except in the case of an emergency. It's the ideal plan for you if you want low out-of-pocket costs and don't want a referral to specialists.
POS
POS is a combination of the POP plan and the HMO, but with more options, since generally you choose a primary care provider within the network and then they refer you to a specialist if they deem it necessary. It is the ideal plan for you if you are looking for options for health providers and a primary care physician who will take care of your care for you, such as interacting with specialists and ordering medical exams.
You can choose hospitals, doctors and health providers of your choice outside the network, but you will pay more to use health providers that are not in the network.
HDPHP
HDPHP has a much higher deductible than other health plans, with a low monthly premium, since you will usually pay less month to month, but if you need medical attention you will pay more out of pocket before your insurance company pays your part.
When deciding the insurance plan you need according to your lifestyle, you must determine the coverage you need, since the coverage is organized according to the benefits of each plan.
Do I need health insurance?
Unless you qualify for an exemption, you need health insurance and it is mandatory according to the affordable health care law, because if you do not have coverage from a public insurance program such as Tricare, Medicare or Medicare or you do not have health insurance that sponsor your employer you must obtain a private health insurance policy.
Health insurance exemption
You get the health insurance exemption if you belong to a religious sect that is recognized, because if your income is very low, you should know that the affordable assistance law offers you subsidies so that you can comply with the law.
Well, the ACA indicates that if you do not have health coverage you will have to pay a fine that can be 2.5% of your annual income or $ 625.
The same law requires that policies have services that are known as essential health benefits that include:
Emergency services
Outpatient services for patients.
Maternity and newborn care.
Mental health and substance use disorder services with behavioral health treatment.
Prescription drugs.
Laboratory services.
Wellness, preventive and chronic disease management services.
Health insurance tips
Examine the policies of all the insurance policies of each plan according to your needs, but don't just stop at the premiums, consider the cost of visits to the doctor.
Determine what the policy's maximum annual out-of-pocket is because it is what you will spend in a year.
Keep in mind that some insurers will ask you to track your own expenses and inform them when you have reached your maximum.
Remember to read the fine print of your deductible, because it is the sum of money that you will present before your insurer pays.
Some policies even have multiple deductibles for each family member.
Consider benefit limits, lifetime and annual maximums.
Take into account the minimed policies since they are the ones that limit your payments and affect when you go through surgery or a serious illness.