All the people we will always be aware of our safetyWe will always try to ensure that ours remain equally safe in an ideal environment for free movement, free thought and free opinion.
For these reasons we will not hesitate to invest some money to guarantee it. Some have sufficient resources such as hiring bodyguards, alarm systems, they even mobilize in their own vehicles although this is not 100% reliable, they even acquire firearms with their proper license.
But what about people who cannot access this level of security and who are looking for something innovative, without a doubt there are opportunities to undertake and self defense courses they are an excellent option.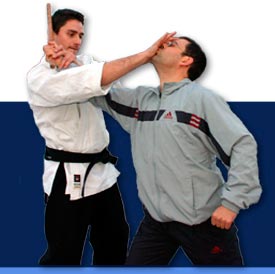 It is obvious that you have to be experts in a certain branch of martial arts, call it karate, kung fu, muay thai, mixed martial arts, etc. All these alternatives are currently being highly requested and we understand that more and more schools are opening where courses are taught at reasonable prices and with the appropriate work tools.
Generally, it is the former professional wrestlers who are dedicated to this or all those former students who have taken advanced level classes and who feel they can teach to obtain benefits.
It is also known that the people who take these classes the most are children, women and the elderly, so special routines will have to be designed as has been done to date.
But young males are also likely to pay to master any of the aforementioned martial arts, so this is a profitable niche too.
The level of violence that we experience today makes us worry about what could happen to us on the street while we go out for a walk, to dinner, or when we are just opening the door of our houses.
So this idea of ​​entrepreneurship is not very far from making us achieve our goals, indeed, we could start in a garage, in our yard, and then move our students to a place according to demand. Good luck and come back soon.
Examples to consider:
In Mexico: http://www.cursosdedefensapersonal.com.mx/
In Argentina: http://www.spad.com.ar/( Progressive Self-Defense System)