The residential cleaning it's a multibillion dollar industry in the U.S and I suppose in other countries of the world as well and getting a piece of this lucrative cake is very easy. Cleaning does not require special skills, the initial investment and the costs of equipment and materials are minimal and in this area there is no shortage of work.
What does the residential cleaning business consist of?
Residential cleaners perform tasks such as dusting, vacuuming, cleaning surfaces, cleaning floors, washing bathrooms, cleaning the stove and refrigerator, polishing mirrors and accessories, and may also choose to offer interior window washing.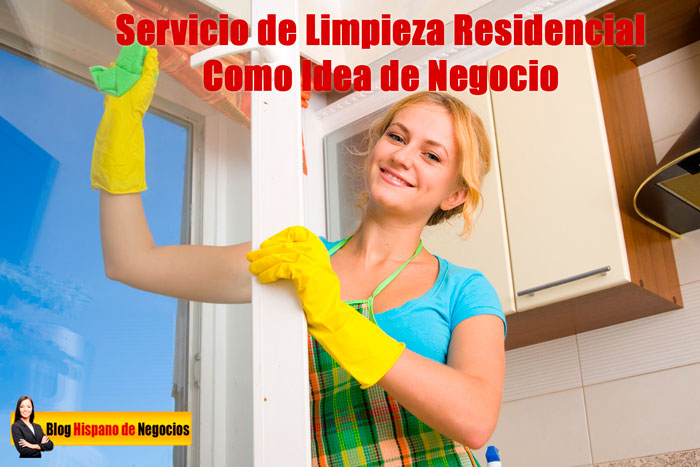 Mostly the people who offer this residential cleaning service They supply all the necessary materials for cleaning. Ideally, you should get customers who are going to use your service continuously either daily, weekly, every fortnight or monthly, rather than just once in a while.
Market your services through flyers, you can also run ads in a local newspaper. References in this business are the greatest source of attracting new clients, this will be achieved through the quality of their work and good customer service. If you later want to expand your services, you can do it simply by subcontracting other people who use their own vehicle and pay them by the hour or by sharing the income received.
The average hourly pay for most people who are sub-hired to clean a neighborhood or area is about $ 15 to a maximum of $ 25. This is a business you can start as part-time if you prefer.
What you need to start your home cleaning business or "residential cleaning".
You will need to invest in things like a vacuum cleaner, buckets, scouring pads, rags, mop, cleaning detergents, a small ladder, and having a means of transportation.
To complete the procedures and see the licenses and permits you will need to start your residential cleaning business according to the corresponding state or county, read the following article on business licenses in the USA.
Also check: