You want to knowwhat permits are required to open a barber shop in Miami? Next you are going to read everything you need in terms of permits and licenses so that you can open your barbershop in Miami and the places where you should go to obtain them.
Zoning permit to open a barbershop in Miami
You need a zoning permit, because your business may operate depending on the area where it will be located.
The fire department corresponding to the area of ​​your business will carry out the inspection and inform you if it is authorized to settle in that area.
In fact, you need to make sure that your business complies with the zoning and construction regulations required by the city of Miami.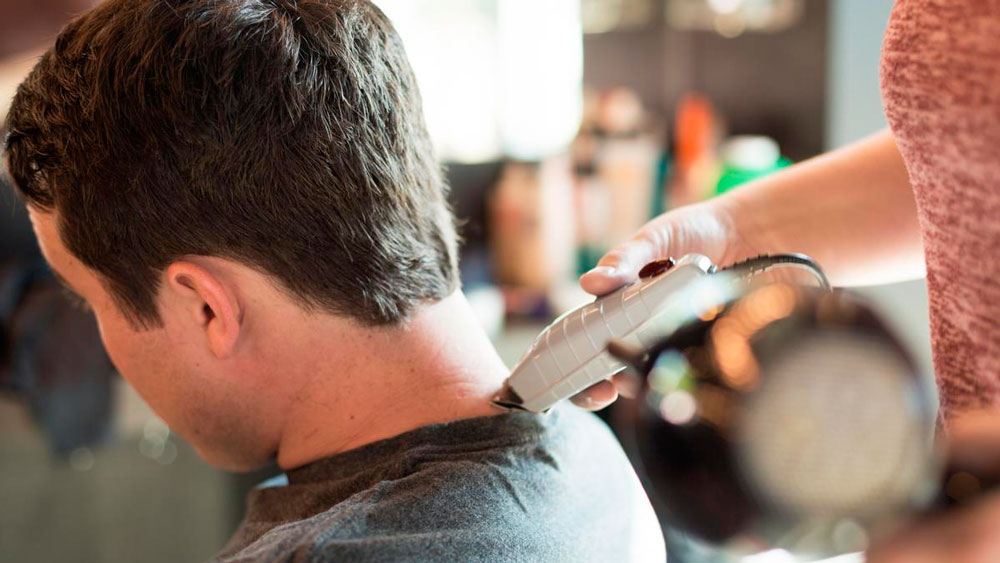 Occupational license to open a barbershop in Miami
Another of the Permits requested to open a barber shop in Miami It is the occupational license, as it is required by most municipalities and counties before you open any type of business, and even if the business is located in a city, a municipality lynx and another license issued by the county is required.
You must contact him Miami Dade County Occupational License Department, as it is essential that you obtain a Miami County special occupation license, which you will renew every year.
If you plan to sell and buy merchandise in the business, such as cosmetics, you will also need a certificate as a tax collector, issued by the Florida Department of Revenue, that is, a Florida Department of Renenue Sales Tax Number.
You can get all the information you need by calling 1-850-488-6800 or you can go in person to 1379 Blounstown Highaway, Tallahassee FL32304 (Tax information services.
Since your barbershop will have one or more employees, you will need to obtain worker's compensation insurance, which you will obtain at any of the local insurance companies in Miami.
The barbershop facilities must be inspected and upon the approved inspection, you will obtain a license from the health department.
Even the person who owns the barbershop needs a sales license, for the payment of state taxes, which correspond to the department of revenue.
The IRS It is necessary for tax returns, it is the employer identification number that will also be useful to obtain personal bank loans and for any other legal document that relates to the barber shop.
The IRS It is issued through the presentation of the form SS-4, but if you do not want to obtain it, you can use your social security number as your business identification number instead.
You should go to the department of homeland security, because it is important that you report if you hire employees for work at the barbershop.
Well, the department of national security establishes the verification of all new employees so that they are legally authorized to work in the United States.
For this, whoever functions as the business owner must complete the form I-9 and submit it to the department of homeland security, that is, a form for each new employee must be completed and submitted to be approved for work in the United States.
Perhaps you have not considered it because you are a hobby barber and you have learned with experience, however if your intention is to develop yourself in a formal job, among the Permits are requested to open a barber shop in Miami, you need a barber's license.
Before you open your store, you will need to meet the barber education requirements at a state-licensed cosmetology school.
Then when you have completed the exam you will get the bachelor's degree in barbershop issued by the state, as the barbershop must meet all state requirements and be licensed by the State Board of Cosmetology.
This license is a certification that affirms that the barbershop meets all the requirements that the state requires.
To do this, you will submit a license application and pay the corresponding fee, then your store will be inspected by an inspector from the state department of cosmetology and your license will be issued if your store is approved by the inspection.
You must create a legal structure for your business, for example as a company or as a sole proprietor, since all operations carried out by your business need a EIN, the federal employer identification number, issued by the United States Internal Revenue Service.
You also need a DUNS so you can open a checking account and for business credits, as it is necessary for your business to prosper.
Although it is not a license, you need owner's insurance, as it is the general business liability insurance that generates special protection for the barbershop, in the case of damage caused by an event or a claim.
The policy of this type of insurance will cover the needs that you consider necessary.