If you want to open a car buying and selling businessYou should know that you will have a car dealership and as such you will sell used vehicles.
Therefore, you must comply with the regulations of Federal Trade Commission, entity that regulates used cars.
Well, car dealerships that sell or offer for sale more than five used vehicles in 12 months are required to comply with their regulations. For this reason, before starting to operate your business, you need to know everything that has to do with the legal aspects.
Licenses to start a car buying and selling business
In principle, if you want to start a car buying and selling business You should apply for a new and used car dealership license or a used car dealership license if you only plan to sell used cars and will limit yourself to this type of sale.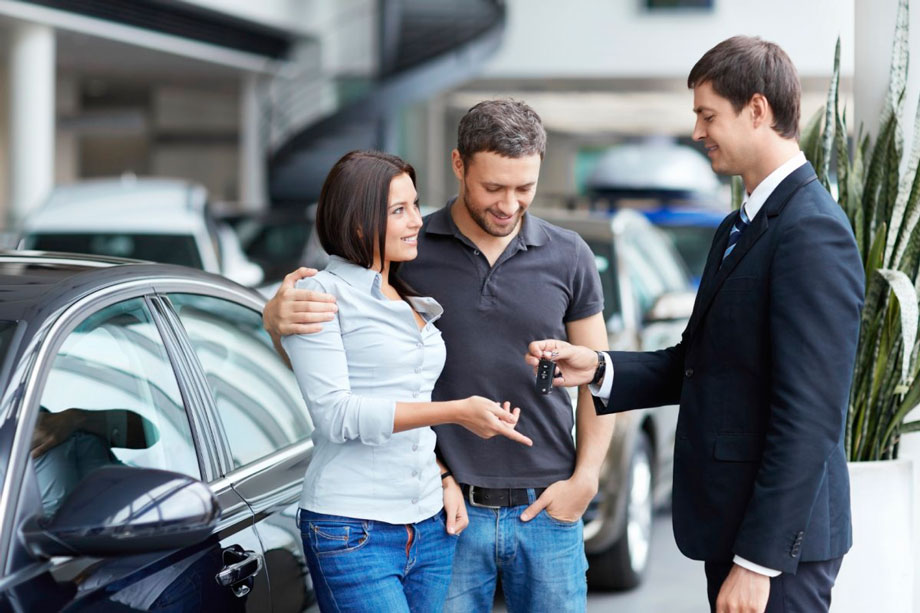 Dealer license
When applying for the dealer license you will be subjected to a criminal background check, because in the event that you have received an arrest conviction, you can submit an abbreviated application by paying a fee of $ 175.
However, to make the request you must buy a bond, an insurance policy and establish a place for your business, but keep in mind that depending on the circumstances, it is likely that in the face of a conviction, your application may be denied.
But if you don't have any criminal problem, go ahead with the application and depending on the type of vehicle you want to sell, you will be asked for a motor vehicle dealer license or a used motor vehicle dealer license.
Documentation required for the car sale business dealer license
When submitting the application for the dealer license, you must submit the following documentation:
A copy of the business license issued by the appropriate entity in your county.
The resale permit.
The declaration of the fictitious name of your company in the event that your last name is not in the commercial name of the business.
The lease of the commercial premises.
Photograph of the main entrance of the business.
Photograph of the area where the vehicles can be viewed.
A photograph of the facilities in general.
8, The original certificate of completion of dealer education in case you sell used cars.
Car dealer license fees
When you submit the application for the dealer license, you will have to pay these fees:
Non-refundable application fee of $ 175.
The $ 1 Family Support Program Fee.
The dealer plate fee of $ 71.
The $ 300 New Vehicle Board fee,
However, keep in mind that this last charge applies only if you open a new car, commercial, ATV, or recreational trailer dealership.
In case you need the fingerprint card you will have to pay a charge of 42 dollars.
Commercial license
As a new or used car dealership or car salesman, you should know that you require a business license.
But above all, keep in mind that each state has its own regulations regarding seller's licenses with different requirements.
However, in most cases you will need to follow the same steps.
Requirements to obtain a business license for a car buying and selling business
When considering starting such a business, unless you are selling your own used car to a third party, the state will require you to complete an application to sell a new or used car as an authorized dealer.
Some states even require a training program for the purpose of doing business so that you are familiar with the internal operations of the automotive industry.
Some, in turn, deepen the application process and require you to submit to a background and fingerprint check.
Well, the state needs to make sure that you don't have a criminal record while doing business with the public.
Additional documents: Your state may also require studying your business by requesting additional documents such as: a proof of insurance, a business certificate, a bond, franchise agreements, the lease, photos of the physical space of your business and may also require that your local commercial have an operable telephone to be able to locate you.
Steps to obtain a business license for a car buying and selling business
You should ask if your state can offer you a manual for car dealerships and a guide like the state of California and Texas that offer this help to all who want to get into the professional market of vehicles.
Also, keep in mind that the name of the initial licenses for a business varies from state to state, so do an online or telephone research to know the exact name of the form that you must complete.
Once you complete the application, you will need to pay the license fee and submit it along with the required documents.
Make sure you can accept the payment method so that your request is not rejected.
It is important that you know that the average wait time varies in each state, so if you are in a rush to start your business, you should keep in mind that you will wait several weeks or months for the application to be processed.
Professional license
The Department of Motor Vehicles is the entity in charge of processing the professional license application for the dealer and retailers.
In turn, it is in charge of the renewal of the license, which must be done before the expiration date to avoid penalties.
You must renew the license every year. However after you have been initially licensed, as a distributor you must attend a continuing education program of no less than 4 hours every two years in order to renew the license, but for this you will receive a notification from the Department when you need to renew it.
Seller's license
When acting as a seller of vehicles and as an authorized dealer, you must obtain a license or permit issued by the DMV, as it is the Department that provides you with the forms so that you can submit applications.
Honor yourselves: When you submit the application, you will have to pay the Department certain fees such as:
A non-refundable application fee of $ 51 for the original issuance of the license.
In the case of renewal, the charge is also $ 51.
References: