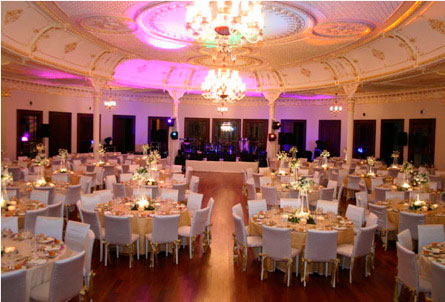 The organization of events, meetings and parties It is a business that can be very lucrative, with profit margins of 15% to 40%. If you like parties, you are creative or creative, with an ability for organization and planning, detail-oriented, and above all you can deal with stress, this may be your business. You can start from home (home-based) and how part-time If you prefer, start-up costs are generally low, of course it will depend on how you want to start, whether in a modest way or in a big way.
The organization and planning of events and parties It usually involves offering the host ideas about the theme and organization of your event, finding a good place to carry it out, taking care of the invitations, suggesting the menu, hiring all the services such as the buffet (catering), rental of chairs, tables, cutlery, decorations, music (disc jockey or bands), photographs, cleaning services, coordinate all aspects of the event and more. It is very important to have a list of your suppliers and sub-contractors that you trust, know their services and prices. This will save you time, money, and headaches.
The type of events to be planned can be very diverse, from Weddings, Anniversaries, Children's Birthdays, 15-16 Years Party, Graduation, Baptisms, New Years Parties, Costume Parties, Gatherings, Awards Ceremony, Fundraising Events, etc. Your clients can be individuals, companies, or non-profit organizations.
Generally, the income comes from two ways, the rate you charge for your services, which can be variable depending on the magnitude of the event or you can also establish a fixed rate per type of events and for the commissions accrued for the services you hire, this can be done in different ways, managing a discount from your supplier of services or products, or increase a% to the price of these, generally the commissions are around 15%.
Usually the process begins with a meeting with your potential client where you must listen carefully to their ideas and needs regarding the event and their available budget, then it is where your creativity comes into play to present one or more proposals on the design and theme of the event. event, for example in the case of a children's party you can propose a party in the style of Indiana Jones, Star Wars, Batman, etc. If all goes well, then comes the planning, organizing and coordinating process.
How to get clients:
The most effective way to attract customers is spreading the word with your friends, family and current co-workers, offering your services to businesses and people related to the field, such as hotels, buffet services, decoration services and more, you can also advertise in publications locals, offer your services on websites like Craigslist. Joining professional associations is also a good idea and as always having business cards (business cards) at hand at all times is always very important. Everything is easier after your first events or parties since you can contact potential clients in them (always remember to take pictures).
Tips: It may be a good idea to charge a fee per consultation at the time of presenting your ideas or proposals that can be around $ 100 to $ 200 and that can be deducted from the amount to be charged in the event that they decide to hire you. Preparing is very important, reading books and manuals on the subject, perhaps enrolling in a course and keeping up-to-date on hot topics.