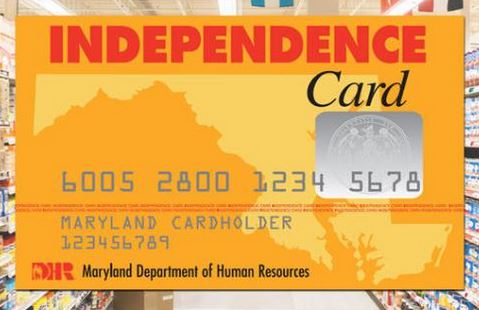 Maryland residents who have been approved for Food Stamp benefits and have been issued an EBT card can now review their benefits Maryland EBT card balance using the simple procedure given on this page. Today's article is about how to do it check Maryland EBT Independence Card Balance helps you to determine your remaining balance on your Ebt card. So read on and stay focused for some useful information here.
Your SNAP or Grocery stamps / or cash benefits are on your Maryland EBT Card. If you need to check your Maryland EBT card balance, please follow the step-by-step instructions in this article to see how much remains on your card.
ALSO SEE: ebtEDGE card login For ebtedge cardholders
The EBT Card Maryland check balance can be done in three options. The whole process is simple and doesn't take time, provided you follow the procedure outlined in this post.
Maryland EBT Card Balance Checking Process
(1). Check your last receipt:
This is the easiest way to check your EBT balance. If you look at the bottom of your last proof of purchase, you will find your Maryland EBT Independence Card balance. That way, you'll definitely know how much you have left to spend.
(2). Visit the Maryland EBT Independence Card Balance website:
To check the balance on your Independence Card online, all you have to do is visit the Maryland EBT Card website. However, you will need to register and set up a user ID and password for the account before you can check your account balance and view all of your transaction history.
(3). Contacting Maryland EBT Independence Card Customer Service
This option for checking your Independence Card balance means that you have to call the customer service call center at 1-800-997-2222. Note that you have to enter your card number in order to determine your EBT balance.
TRENDING: EBT registration website for all states – www.ebtedge.com
In addition, you can call the customer service call center immediately if your card is stolen or lost. This way, your card will be blocked and you will receive a new EBT card with the remaining money on the old card.