You need to get a land use permit When you are thinking of creating your company, whether it is small or medium, you have surely made a good business plan, you got financing, but you still don't know where to establish your business.
Well, the area where you will mount it is as important as the ideas you have had for your plan, since depending on it you will be able to obtain your permission or not.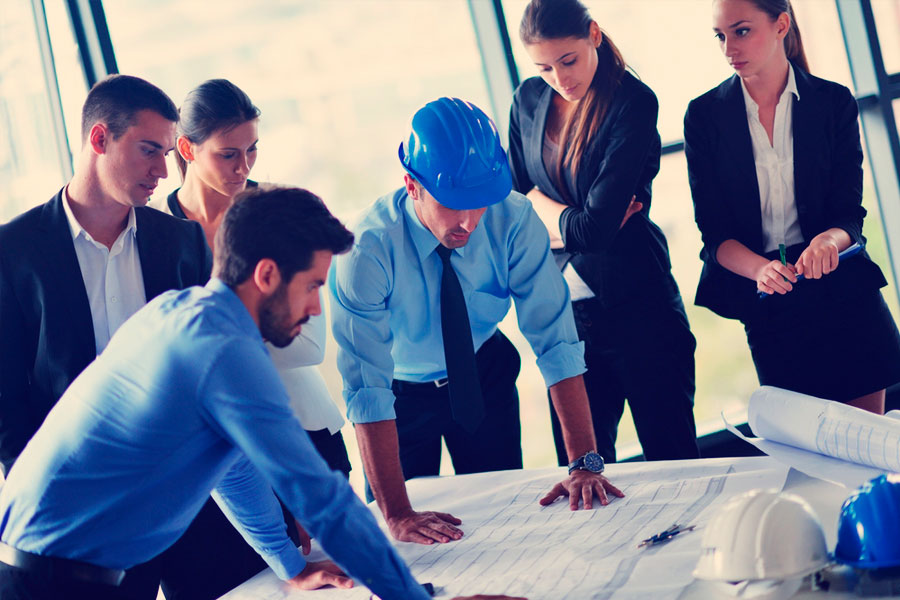 Land use permit regulations
Regulations and land use permit They are aimed at the welfare, safety and protection of public health. For this reason, regulations limit the different aspects of businesses in terms of their activity to be developed in a particular area and taking into account the dimensions of the premises, the construction and the parking.
Environmental regulations
While permitting regulations apply at the local level, laws that deal with zoning may also apply, such as wildlife regulations at the federal or state level and environmental regulations at the same state or federal levels.
For this reason, it is convenient that before renting and signing a contract or acquiring land, you consult with a lawyer with experience in the use of land, since there are a large number of laws that affect property and its use.
Zoning ordinances
The zoning ordinances have an outline of the use of real estate divided into residential, industrial, resource and commercial districts.
They are even areas that are divided into Neighborhood Commercial and General Commercial, in addition to the resource areas are divided into forest and agricultural.
There may also be overlapping districts such as properties near scenic waterways that have a special overlap.
For this reason, overlapping districts add another regulation that you should pay attention to when considering and choosing the location of your business.
Therefore, the zoning ordinance that applies to each business takes into account the permit that corresponds to each zone.
For example, in a neighborhood with a commercial area, a small store can be legally installed but a large store will not be allowed to be established.
The installation of an industry or a large business is prohibited in residential areas, but in these same areas the installation of a small industry at home is allowed.
Certain requirements such as height restrictions, back-up restrictions, parking restrictions, and layout are also taken into account.
In fact, if you open a retail store, your local government may require a parking space for you to obtain the permit.
If your business includes the manufacture of the products that you will put on sale, you will have to meet requirements such as noise restriction.
If you establish your business in a rural area or far from the city, you may find limits to develop your business due to the laws of protection of wildlife.
Even due to some industry uses, many businesses cannot be established in the vicinity of residential areas.
While when you come across a ban on setting up your business in your chosen zone, it is best to look for another zone that is legal, you can get an exception to zoning as long as you qualify for it.
In other words, you can request a conditional use but only if you meet the conditions, because if you plan to set up an office in a residential area, you can obtain the conditional permit if you reserve two spaces to park on the street.
However, in order for you to obtain the conditional use permit, it will be necessary for you as the property owner to submit an application to local officials and they will determine if the conditions allow them to grant you the permit.
Special use permissions
They are the variations that the government can grant, abiding by local or state laws as long as you can show that you cannot comply with any of the requirements of the zoning ordinance.
For example, by demanding a parking space, you can argue that there is not enough land in the place where your business is located.
Department of Environmental Protection (D.E.P) is the issuer of revocable land permits submitted by applicants for temporary use of land with water supply, according to the proposed activity.
DEP staff review the activity and establish the conditions to be followed by the applicant.
The land use permit It is granted to government agencies, public authorities, public services, municipal authorities for the installation of gas, sewage, water, telephone, cable and the maintenance or installation of electricity. But they are also issued to non-profit entities, commercial companies and individuals.
Conventional zoning: Conventional zoning is the most widely used in most states of the United States for small and large cities.
Building block zoning: It segregates the land uses in certain geographic districts with regulations that stipulate limitations according to the magnitude of activity allowed on lots within a district. They are typically single-family, multi-family, commercial, and industrial residential districts.
For example, within a residential district, commercial or industrial uses are not allowed. Dimensional standards are even applied to the building structure on lots within each zoning district such as the building height limit,