Since we are little they advise us to read and read a lot so that we can be cultured people and with a promising future, that is normal and perhaps one day we will have to recommend the same to new generations.
We have several options, books of various genres and sizes, the inevitable newspapers, the special publications of the big publishers, comics, in short. However, being able to have all these readings in physical form could have a cost that day by day is becoming somewhat complicated to cover.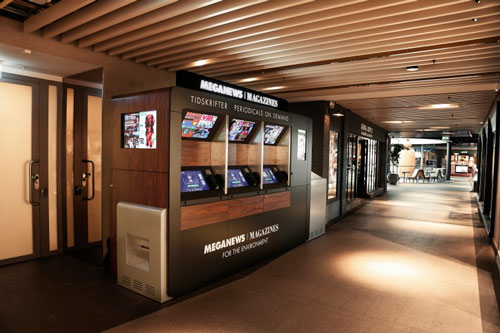 First of all we have to consider the damage to the environment for the production of paper that later, let's face it, will be discarded. In the background is the investment necessary to be able to bring the most outstanding news to the hands of the millions of citizens that a certain city may have. And unfortunately, many copies are not even sold and that becomes a loss for the responsible company given that today most of the population find out about the news for free from an Internet cafe or from their homes using their computers.
Before that a technological innovation arises, this is MegaNews, a position or smart kiosk that prints magazines and newspapers As long as there is a buyer, as long as there is none, the copies will only be displayed on the huge screens that characterize this incredible modern device.
At first glance it looks like an old video game machine, but it is not, rather it is the creation proposed by a Swedish entity that has preferred to save money on the production of interesting publications.
People who want to have their favorite title will have to choose it from the database that, incidentally, stores many to satisfy all kinds of reading passion. Obviously there has to be a payment and this is made via credit card, later the client will have acquired that title that he could not buy before, perhaps due to its early exhaustion or because it was not available in printed version in his country.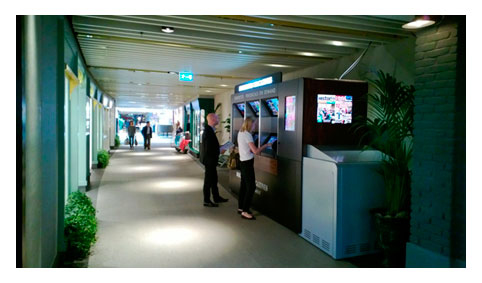 There is no doubt that it is a new concept that will set a trend that will take place little by little in many nations, it would also be a good way to start with a company what could be compared to a vending machine, these are only placed in crowded spaces and where there is some security.