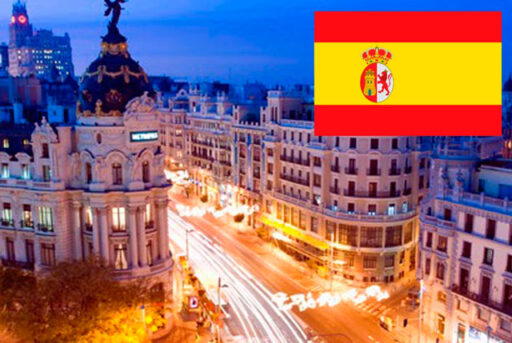 Essential steps, tips and practical advice to start a business in Spain.
In this article we will focus on the practical aspects of commissioning a business in Spain. However, we assume that before you start your business in Spain you need to know the legal requirements:
You already have a solid business idea;
You have done enough market research to confirm the economic viability of your proposed business (if you don't know how, I recommend that you buy a book on the subject or hire a consultant);
Ideally you have prior experience in the industry you aspire to;
Speak Spanish fluently, or have a business partner who speaks Spanish fluently.

Steps to start a successful business in Spain.
Please note that the information contained here in "Starting a Business in Spain" is only a guide and should not replace the professional advice of a lawyer, manager, business consultant, accountant and / or financial advisor. I encourage you to befriend these professionals early in the startup process.
To start a business in Spain follow the six essential steps
Choose a name for your business (and register it).
Choose a legal business structure.
Create a business plan.
Find financing.
Find a suitable location for your premises.
Obtain secure licenses and permits.
1. Choosing a name for your business
A good business name is the first asset of your company in Spain. You can choose to register your business name, which in theory gives the name holder the exclusive right to use that name for commercial purposes. The registration of the commercial name is optional and is managed by the Spanish office of the patents and brand.
In Spain, the companies of the company may have a brand or trade name different from their official trade name. See Companies in Spain: Types of Business Entities for Companies in Spain.
2. Selecting a legal business structure
Spain offers various business legal structures, also known as business entities, to meet a variety of needs, each with a different set of legal and tax responsibilities. Choosing the right one is important to accommodate the present and future goals of your future business. The legal business structures in Spain are as follows (links that take you to the corresponding bit on our Companies in Spain page: Types of Business Entities for Companies in Spain):
Sole Trader or Sole Owner (Individual or Autonomous Entrepreneur)
Mixed company (Community of Assets or CB)
Civil society
Sociedad Anónima or SA (Public Limited Company)
Sociedad de Responsabilidad Limitada, SRL (Sociedad de Responsabilidad Limitada, SRL)
New Enterprise Limited Company
Labor Company (Labor Society)
Collective society
Limited Partnership
Cooperativa (Cooperative Society)
3. Creating a business plan
Whether it's to attract investors or to create a roadmap for growth, every business needs a business plan. Any good business start-up book should contain a chapter that outlines the essential elements of a good business plan, but here is one of those outlines of the elements of a business plan. However, there are two additional things to keep in mind in Spain:
Idiom. If you plan to seek Spanish financing or investors, your business plan needs to be in Spanish. On the other hand, if you plan to seek a mix of Spanish and international investors, you should have a Spanish and English version of your business plan available to everyone involved.
Getting help. Local Chambers of Commerce in Spain offer free advice and support to entrepreneurs. Find a Chamber of Commerce in your area.
4. Looking for financing
Proper trade financing is key to any business, so don't rule out any options just yet, including the following:
Personal Financing
Especially for small businesses that don't require a lot of capital, dipping into your savings (or asking for gifts or loans from friends or family) might be the shortest and best route to start your business.
Loans (Loans)
Available to residents and non-residents alike, loan terms vary depending on the size of the loan required (or whether it is considered a microcredit), the amount of the collateral, the financial institution, and other factors. You may be required to repay the loan in as little as three years, or in some cases up to fifteen. Payments can be monthly, quarterly or semi-annual. Consult with the ICO (Official Credit Institute, in English and Spanish) or with any bank (bank) or savings bank. Make sure you go shopping.
Subsidies (Subsidies or Aids)
The grants are available to new and existing companies at the municipal, provincial, regional, national and European Union levels. Grant terms vary widely, but grants are often available to businesses in certain industries or sectors, creating jobs in certain areas, or employing certain disadvantaged populations.
Check with your municipal, provincial, and regional government, or local Chamber of Commerce, for available grants. Consult the Spanish subsidies in the DGPYME (General Directorate of Small and Medium Enterprise Policy).
Business Angels
Business Angels are private investors who invest in new or existing businesses for a variety of personal or financial reasons. But angel or not, business angels expect a good return on their investment like any financial institution. The advantage of an angel investor is that investment conditions and the amount of risk they are willing to take vary widely. Sometimes when a bank turns you down for a loan, an angel investor may come to your rescue. Check with the Spanish Network of Business Angels.
Lines of Credit (Credit account or credit policy)
A line of credit during the start-up phase can be considered a peace of mind loan for those unforeseen extra costs (which will be there and you must plan, by the way). You pay interest on borrowed money when you need it, and a commission for the privilege of having a line of credit when you don't need it. Interest rates can be fixed or variable and the terms are usually one year.
5. Finding a suitable place for your business
Once you have considered who your customers are, where they will come from, what type of facilities will you need to accommodate your business (for example, will you need dressing room space? Will you need a warehouse? Do your delivery drivers need parking? Being close to certain other types of businesses, then you can start looking for a location for your business.
Walk around your area and look for signs like "transfer," "for rent," "space available," and so on. Write down the phone number and call them. Or use an experienced local real estate agent. Or try a website like Fotocasa. es, which offers a list of offices and commercial premises throughout Spain for rent, rental or purchase.
6. Licenses, permits and insurance
You will need licenses and permits from your respective municipal and regional governments. Check with your local council and autonomous community for the latest requirements.
To get an idea of ​​what may be necessary, in the city of Madrid for example, you must obtain a license (planning license) if you intend to build, renovate or demolish anything (interior or exterior) where your business will be developed . (You won't need a license if you just want to paint the interior or change something small inside your unit. License fees vary depending on exactly what you are doing and how many square feet you are doing it.
At the regional level in the Community of Madrid, certain business activities are required to obtain specific activity licenses, such as travel agencies, tattoos, body repair shops, etc. Some licenses for which you will have to pay a fee.
Depending on what your proposed business is, other types of licenses may be required as well.
It is not a license per se, but you must also be prepared to collect Value Added Tax (VAT), which ranges from 4 to 21%. Tax rules are governed by different plans (regimes) depending on your business. Check with the National Tax Agency and your tax or financial advisor on your tax and reporting obligations.
Your business will also need a "Visitors Book" (Guest Book). You must acquire it from the Provincial Directorate of the Ministry of Labor and Social Affairs of your province and have it available at all times for labor and Social Security inspectors.
Once you have successfully chosen a name and legal structure for your business, created a business plan, found funding and a location, and obtained licenses and permits, then you can start hiring employees, creating a website, advertising and perform all other tasks that will contribute to the success of your own Spanish business.
Self Employed / Investor Visa (Self Employed Visa)
It may be possible to obtain a work visa based on opening a company in Spain. However, among other things, you will have to demonstrate that the company will be able to help you after deducting the costs of the company, that you are able to do whatever it is you intend to do in Spain and that you can finance the proposed company. You must also apply for the visa in your home country.