You want to save and therefore you are looking for a way to get coupon books by mail? Well, you know that online you achieve your goal, but receiving them at home and keeping them in a safe place and then using them is much more convenient.
For this reason, below you will discover how to obtain them so that they arrive by mail and have it in your hand on paper so that you can use it whenever you want, but How to get them? you will know now:
How to get coupon books by mail
Try the following ways to get coupon books by mail, it is very easy and they will help you save a lot of money:
Mode 1: You can get Sunday coupons that come to you in the mail by signing up for Sunday coupon inserts. You can get packages for less than $ 6 or more.
The coupon clippers
Mode 2: The coupon clippers is a coupon clipping service that sends you complete inserts or they can send you individual coupons as you wish for a fee that you can agree on.
Mode 3: You can register online to receive coupons by mail at birthday clubs, for example Designer Shoe Warehouse will send you a discount coupon during the month of your birthday.
The coupon clippers
Modo4: If you have a pet, take advantage of the petco coupons, as it will send you a coupon during the month of your pet's birthday.
Procter and Gamble
Mode 5: Procter and Gamble, SC Johnson, grocery and household brands offer you printable coupons that arrive at your home once you sign in with your name, address and email. This way you can get high value coupons with a long expiration date so you can use it when you need it without rushing.
Mode 6: Complete surveys from pollsters such as Inbox Dollars or Shopper's Voice among others and you will receive rewards with coupons. You can open your account for free and start receiving your reward after you have taken the surveys.
JCPenneyy Kohl's
Mode 7: Stores like JCPenney and Kohl's are two examples of stores that send coupons by mail, Kohl's is a store recognized for sending surprise mail with a discount of between 15 and 30%.
Access the subscription site here.
Desktop: Click here to subscribe to alerts sale .
Kohl's Mobile / Kohl's App: Click here to subscribe to alerts sale .
Sign up to receive alerts sale Mobile: 1. Launch the Kohl's app. 2. Click the button. 3. Click on "Kohl's Coupons".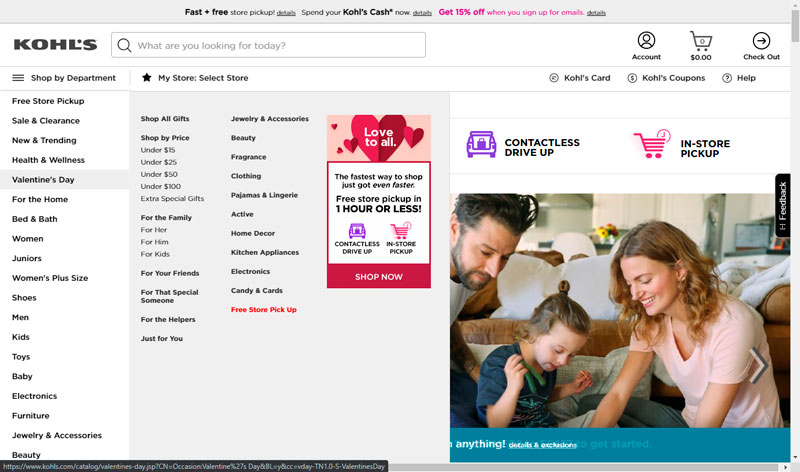 For its part, JCPenney's is a store that is recognized by the points program for purchases. Sends you coupons as a reward. See daily coupons here.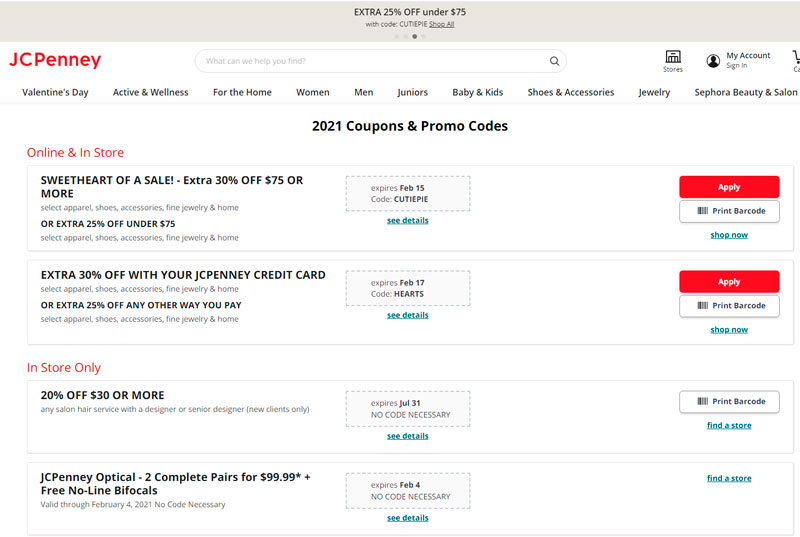 Mode 8: In Michael's Craft sales brochures you will find coupons with 50% discount, so accept brochures and advertisements from stores that offer loyalty programs. You must sign up with your email address but you can agree with the seller that you want to receive the coupons in the store.

How to receive free discount coupons at home
Receive free discount coupons at home It is really very simple, but you need to know where you can get them when and how to request them, for example:
Every month you can print the Kellogs coupons and you will receive rewards from the family.
Volcalpoint Although it is only for women, it also offers you free coupons, you can take it into account for a gift if you are a man.
If you are interested in a particular brand, enter the company's website and communicate through the contact form requesting the possibility of sending you coupons for products.
With your computer and printer you can print coupons.com coupons. Once you enter the site you browse the various coupons, click on the one you want and after clicking print coupon, you will have your coupon on paper after printing it.
How to get kroger food coupons
Obtain kroger food coupons It is very easy because it has a large database with digital coupons that you load to your rewards card online.
The ecoupons they are listed on your receipt so you can verify that they were discounted.
If you have your card, you will receive coupons by mail every month. Coupons are printed according to your purchase history, so in them you will find foods that you commonly buy and sometimes you can even receive a gift that is added to the coupons when they arrive at your house by mail.
Subscribe with your email and on Fridays you will receive a free article. If for some reason you can't find it in your email, go to the website and download the coupon for the item for free. For the exchange you have 1 to 3 weeks.
Apply for the Smith's Rewards Visa and in addition to having a discount on fuel you can earn free food when you use your card.
Kroger will send you reward checks four times a year so you can get free food. Access daily coupons here.
How to get printable food coupons
So that you save on the purchase of food, one of the options is that you know how and where to obtain food coupons to print for example:
In a place like SamrtSource You will find coupons every day because it is constantly updated so you will always find a new way to save.
Ipsos-iSay is a survey site that pays you for replying with coupon rewards. It is a free site, you answer the surveys and receive food stamps.
In CoolSavings you will find coupons for food and other products, coupons online and printable.
It even offers you coupon codes with offers like free shipping.
In Grocery Smarts you will find coupons and supermarket offers so you can get good savings on your purchases.
In GroceryCouponNetwork you will find different grocery coupons every hour as they are renewed and it even has combinations for national and regional grocery stores such as Kroger and Walmart.
How to get cvs coupons
To get cvs coupons follow these steps:
Register at cvs.com and get your cvs extracare card.
Go to cvs.com/international/.html and create your account online by linking your ExtraCare number.
During the registration you will have entered your postal address and your email address, as the coupons will be received in your email and at your postal address.
On Thursdays you will receive in your email a coupon for you to use from Thursday to Sunday for a value of $ 5 or with a discount of 30% of the total purchase, not including products on sale or sale.