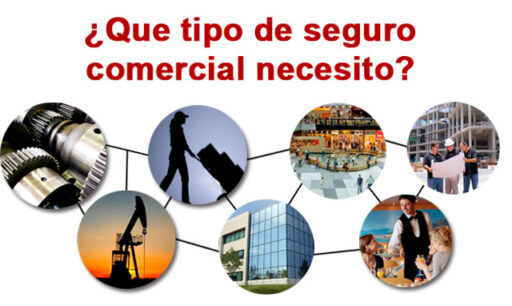 Business insurance protects you from the unexpected costs of running a business. Accidents, natural disasters and lawsuits could put you out of business if you are not protected with the proper insurance.
Choose the type of commercial insurance or business insurance you need
The protections you get by choosing one business structure as an LLC or a corporation they typically only protect your personal property from lawsuits, and even that protection is limited.
Business insurance can fill in the gaps to ensure that both your personal and business assets are fully protected against unexpected catastrophes.
In some cases, you may be legally required to purchase certain types of business insurance.
The federal government requires all businesses with employees to have workers' compensation, unemployment and disability insurance.
Some states also require additional insurance. The laws that require insurance vary by state, so visit your state's website to find out the requirements for your business.
6 common types of commercial, corporate or business insurance
After purchasing the insurance required by law, you can find insurance to cover any other business risks. As a general rule, you should insure against things that you cannot afford on your own.
Talk to insurance agents to find out what type of coverage makes sense for your business, and compare terms and prices to find the best deal for you. Here are six common types of business insurance to look for.
| | | |
| --- | --- | --- |
| Type of business insurance | What is its use | What does it cover – type of coverage |
| General liability insurance | General use, any matter. | This coverage protects against financial losses as a result of bodily injury, property damage, medical expenses, defamation, libel, lawsuits, and bonds or lawsuits. |
| Product liability insurance | Companies that manufacture, wholesale, distribute, and retail a product. | This coverage protects against financial loss as a result of a defective product causing injury or bodily harm. |
| Professional liability insurance | Companies that provide services to clients. | This coverage protects against financial losses as a result of malpractice, mistakes, and negligence. |
| Commercial property insurance | Businesses with a significant amount of real estate and physical assets. | This coverage protects your business against loss and damage to company property due to a wide variety of events such as fire, smoke, wind and hail storms, civil disobedience, and vandalism. |
| Home-based business insurance | Businesses that sell out in the owner's personal home. | Coverage that is added to a homeowner's rider insurance may offer protection for a small amount of commercial equipment and third party injury liability coverage. |
| Business owner's policy | Most small business owners, but especially home-based business owners. | A business owner's policy is an insurance package that combines all the typical coverage options in one package. They simplify the insurance buying process and can save you money. |
4 steps to buying business insurance
1.- Evaluate your risks.
Think about what kinds of accidents, natural disasters, or lawsuits could harm your business. If you need help, the National Federation of Independent Businesses (NFIB) provides information on choosing insurance to help you assess your risks and ensure that you have insured all aspects of your business.
2.- Find a trusted authorized agent.
Commercial insurance agents can help you find policies that meet the needs of your business. They receive commissions from insurance companies when they sell policies, so it is important to find a licensed agent who is interested in your needs as much as your own.
3.- Go shopping.
Prices and benefits can vary significantly. You should compare the rates, terms, and benefits for the insurance offers from several different agents.
4.- Reassess your business insurance every year.
As your business grows, so do your responsibilities. If you have purchased or replaced equipment or expanded operations, you should contact your insurance agent to discuss the changes in your business and how they affect your coverage.