How to get permits for american cars or your driver's license, depending on how long you stay in USA and it must be valid by the government so that you do not have problems driving the vehicle.
Permits to Drive American Cars in the USA
The permits for american cars, If you are a non-citizen resident or a short-term visitor, you need a driver's permit or license, but it will also depend on the number of days you stay in that country.
1.- The IDP It is an Official Document so that you can legally drive a motor vehicle while you are in the United States, but it is not a replacement for your original driver's license that is valid in your country, but rather the translation of your valid license that includes the basic data such as your full name, controller information and your photograph.
If you are a short-term visitor you will stay in the country for a short time and then you can request a IDP, an international driving license.
But keep in mind that the IDP You must request it in your country of origin because the United States does not issue this type of document.
When you drive your vehicle in the United States, you must have your IDP and your driver's license.
You will need an international driving license if you go to a car rental agency, as they will ask for it together with your driving license.
two.- If you are a non-US citizen resident, you need a driver's license issued by the US government. Depending on each state will be the eligibility requirements for you to obtain a driver's license. You will find the application process in your state's driver manual.
If you qualify as a non-citizen you must follow the same process as the citizen but you must provide additional documents such as your Passport, the document with your date of birth, your social security card, your employment authorization card and your temporary resident identification card.
Also, if you are a non-citizen and short-term visitor, you must legalize your car, for which you will have the guide at your car rental agency.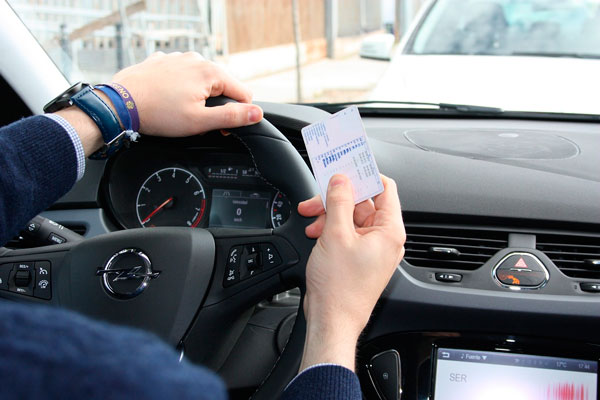 Permit to Drive American Cars in Mexico
An import permit is only necessary if you are traveling outside of border areas, usually more than 16 miles from the border. In some Mexican consulates, in the Banjercuito office or on the Banjercito website you can obtain the vehicle permit.
On the online site you can also get a quick quote for your Mexican insurance policy. You can request the permit 10 or 60 days before entering the vehicle in Mexico.
Keep in mind that you can only request permission for a vehicle that is registered in your name or in the name of your children, siblings, parents or spouse. You also cannot apply for a vehicle permit if your car weighs more than 3.5 metric tons, which is the same as 7716 pounds.
But you will be directed to the website of the Migration's national institute, INM, if you are a foreign citizen intending to apply for a vehicle permit. On the website you will request the pre-authorization for immigration from your FMM, known as a tourist card, and the vehicle permit will be issued for a period of time equal to that of your immigration pre-authorization. But when you enter Mexico, you will go to an immigration official to exchange your authorization form, which aims to obtain the immigration document.
By accepting the payment you will receive the permission from Banjercito within 10 business days and upon receiving the permission you will send a scanned copy of all the documents involved in the application process to [email protected] or you can send it by courier service to Av. Industria Militar 1055 Col. Lomas de Sotero, Del. Miguel Hidalgo, Mexico. DF CP. 11200 or you can go in person to deliver them to a Banjercito office.
Requirements to apply for a vehicle permit in Mexico
All the data you entered in the application must be real, since if false information is detected, the application will be rejected for violation of the law.
You must be at least 18 years old.
If you plan to drive within 16 miles of the border or 25 kilometers you do not need a permit.
Car Permits for Mexico
For you to obtain a car permit for Mexico
You must pay with a credit card or debit card with the MC or VII logo.
You must have the RV, your car registration, or your car title.
Your documentation must have the VIN number and registration number.
You must have a notarized letter of permission.
You must pay a cash deposit with your VI or MC credit card. The deposit is charged to your card immediately, but if you manage to cancel the permit on time you will be able to recover that deposit and therefore it will be refunded to your credit card in two or three business days after the cancellation of the permit.
Although you can apply for your permit online, anyway you will stop at the border due to your immigration permit and in that same place you can complete the procedure after having obtained your immigration permit and it will not take you more than half an hour more.
Temporary Import of Vehicles
You need a vehicle import permit if you drive outside the Mexico free zone, the free zone, perimeter zone, liberated zone or Mexico free zone are names that customs designated to determine an area that is located along the land and international borders of Mexico and that reach the first internal Mexican customs control point, generally 20 or 26 km from the border cities with the exception of Puerto Peñasco and Baja California.
On the official site of Banjercito you can obtain the temporary vehicle import permit and you can also obtain it at a Mexican consulate in Chicago, Dalas, Albuquerque, San Bernardino, Sacramento, Los Angeles, Austin, Houston and Phoenix or at the border and You can do it no more than 6 months in advance of traveling to Mexico.