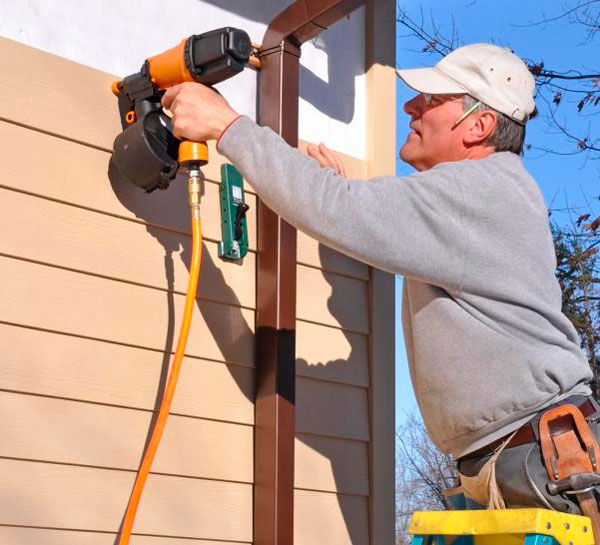 One of the best things about working as a handyman is that you have the freedom to set your own hours and rates.
If you live in Utah and you are thinking about start a handyman business, then read on to find out how. We will tell you what you need to know.
Doing Handyman's work in Utah
Generally speaking, Utah is a friendly state to work as a handyman. This means that you are allowed to do some work even if you do not have a license. You can perform home repairs, maintenance, and improvements without a Utah handyman license. But you should be aware that there are limitations on the work you can do if you don't have one.
Most states place a limitation on the dollar value of work that you can do without obtaining a license. If you live in Utah, you can do jobs worth up to three thousand dollars ($ 3,000). But there are also limitations on the type of work you can do. Therefore, if the work you are going to do is three thousand dollars or less, you can do it without a license as long as they are not:
Electrical work.
Plumbing work.
HVAC work.
The alarm system.
Work that is considered to have a significant impact on the health, safety and welfare of the public.
"In these cases," work "means installation, repair or replacement.
Also, if the job is over a thousand dollars ($ 1,000), then there are some additional considerations to keep in mind. If you are doing work with a value between one thousand and three thousand dollars, you must:
File an exemption with the Division of Professional and Occupational Licenses.
Have the approved liability insurance.
Have workers compensation (if you have people working for you).
Now when it comes to plumbing, it is possible to do some work in this area as long as it involves minor jobs like toilet repair, faucet replacement or something like that, and not something that requires modifying the pipes or installing a gas appliance for the first time.
As for electrical work, there are also exceptions to the limitations. You can perform electrical work without a license if it meets the criteria of being minor electrical work that is incidental to a mechanical or service installation, such as the electrical work required to install a hot tub or ceiling fan, or to change a light fixture. Don't change the whole house wiring.
Work as a licensed handyman

But if you have the skill, knowledge, or experience to do more than just minor jobs. You'll want your business to be fully registered and fully licensed in the state, so you can take on larger projects. This is what you need to do to get the
license your handyman business in Utah
:
Obtain a hiring license. This can be done by filing an application with the Division of Professional and Occupational Licensing. This license will state that you can legally work as a contractor in the state of Utah. You can contact the Division at:
Utah Division of Professional and Occupational Licensing
160 East 300 South, PO Box 146741
Salt Lake City, UT 84114-6741
Or you can go to their website, at: https://dopl.utah.gov/licensing/handyman.html.
Register the name of your Handyman Business name if it is something different from yours. To do this, you will need to complete the application titled "Contractor Name Change or Add a DBA," which can be obtained from the Division of Professional and Occupational Licenses.
Be sure to also register your business name with the state of Utah. This is not the same as registering a "Doing Business As" name on your handyman. This lets the proper authorities know that you will be doing business at the state level. Registering your business with the state can be done online at the One Stop Business for Utah website.
Register your business with the Internal Revenue Service (IRS). The IRS will provide you with an employer identification number. This number is used by them to track your business for tax purposes and you will file taxes using this Employer Identification Number. You can contact the Utah branch of the IRS at:
IRS office
210 N 1950 W
Salt Lake City, UT 84134
You can also get them by phone at 801-799-6963, or visit their website: IRS.gov.
You will need to contact your city clerk's office and register your new business with them. This is necessary for you to pay city taxes and for the city to know that you have a business.
Purchase liability insurance for contractors. This is very important as it will protect you and your business and give customers the peace of mind of knowing that you are a fully licensed and insured handyman.
This is something that you can advertise, too, make sure people know about it. Business insurance also saves you from having to pay out of pocket in case you accidentally cause damage or break something while doing a job, or if something unexpected happens. In those situations, you can file a claim with your insurance company.
Once you have a fully licensed business, there are other steps to take to get it up and running fully. You should develop the rates that you are going to charge clients for your work. You can calculate an hourly rate and a rate per job.
You must also advertise your business. You can do this by creating business cards and handing them out to people you know. You can also advertise online through websites like Facebook and other social media sites. If your budget allows, you can run ads in local newspapers.
Once you have attracted clients, you will have to show that you are trustworthy and that your work is of good quality. People often rehire someone with whom they have had a good experience, and you are likely to be referred to other potential clients.