The first thing to define is if you have the "Burning desire" to do this job. If this is not the case, we recommend that you discard the idea. Become a Life Insurance Agent and Medical insurance is a sales activity like any other. But it has its specific characteristics, which you should not ignore. If you are one of those who prefer to develop an 8-hour job and guarantee a salary, this job is not for you. If you are not confident in your ability and prefer to receive a fixed check every 1st day of the month, you are not in the right place.
Requirements to work as an independent insurance agent
Be a Insurance agent it is a job that requires dedication, effort and perseverance. To name a few qualities. Being your own boss, you will manage to get up at the time you decide, work the days you prefer, earn whatever you want, take vacations whenever you want; BUT it can become dangerous if you don't have strict discipline and certain organizational skills.
The essential qualities to become an Insurance Agent are discipline, organization, perseverance, strong work determination, ethics, professionalism, respect and sincerity with the client.
If you have all the above qualities, it will not be difficult for you to be successful in your work as a Health Insurance Agent and Life Insurance Agent, all of which apply, of course, to all branches of sales.
The functions of an insurance agent
Although an insurance agent specializes in a specific field (automobiles, houses, life insurance, etc.), the typical tasks of these professionals are: Gather information from clients to assess their financial needs and possibilities, explain the characteristics of the different insurance contracts to their clients, manage policy renewals and maintain client records, assist clients when they need to use their insurance, send client details to insurance service providers and attract new customers.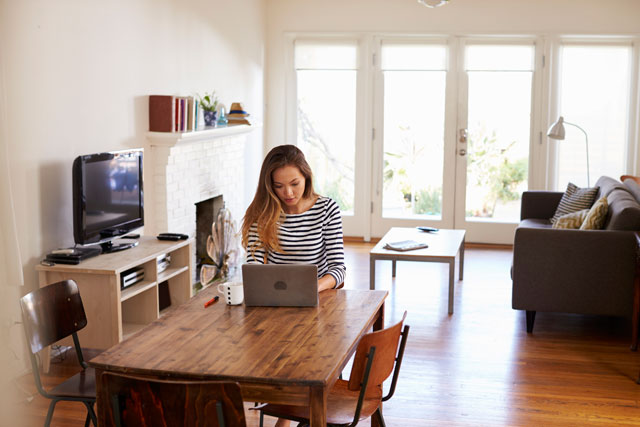 What is the average salary of an insurance agent?
Although the salary of each insurance agent It depends on the company you are in and the commissions you receive for each new insurance, the salary is usually: $ 21,000 per year if you are a beginner insurance agent, $ 62,970 per year if you are a experienced insurance agent and $ 72,490 per year if you are a senior insurance agent.
As you can see, the salary is usually quite good and that is why this profession is one of the best job opportunities that exist, since it allows you to earn good money and you do not need previous experience or many studies.
How to become an insurance agent
Here are the steps you need to take to become an insurance agent:
Visit an insurance office: The first step is to visit an insurance office or email any insurance agency you know. Insurance companies offer jobs constantly because this is one of the job sectors that (almost) never has losses and in which there is always demand from users.
So go to an insurance office (it can be online insurance, auto insurance, life insurance …) or send an email to go to work in that company.
The training process begins: Once you have accepted your CV, you must pass a training course to become an insurance agent. These courses are taught by the companies themselves, are generally unpaid, and their duration is usually between 1 and 2 months.
Take the exam to obtain your insurance agent license: After completing the course, the company you are going to work for will test you with an exam to obtain your license. These exams contain multiple choice questions (choose one of the options) and are not too difficult to pass.
You've already worked !: If you have finished the course and passed the necessary exam, congratulations! You are already an insurance agent and you have one of the best job opportunities available today.
How to become an independent insurance agent in Texas
Things you will need: Identification with photographic proof that you are a Texas resident Fast Pass exam license application fees (optional).
Instructions
Download and print the license information. The newsletter can be found on the TDI website ( http://www.tdi.state.tx.us/licensing/agent/agfaq.html ). Scroll down the page to a title that says: How do I apply for a license from an agent? Under the heading, if a state exam is required, up to the next line, you will find a link to open the Licensing Information Bulletin.
Decide what type of insurance you want to sell and check the licensing information bulletin to see what exams you need to take and if there are any other licensing requirements.
Contact Prometric, Inc., the company contracted with TDI to administer all insurance exams, to schedule an appointment to take the insurance exams. You can enroll online at www.prometric.com / Texas, or call 866-267-0455.
Studying for the exam. The Licensing Information Bulletin contains a summary of the topics you need to know for each insurance exam, however, it does not contain study materials – only sample question formats. You can enroll in an insurance preparation course or an exam study course on your own. TDI does not require that you take any specific training course prior to taking the exam, nor does it require you to vouch for any specific training program or material. However, they do offer a list of providers that can be contacted on their website.
Show up on the day of your scheduled exam appointment. You will need to bring a form of identification with your photo, signature and address that matches the address that appears on your application form and pay the required fee for the specific exam you are using.
When you pass the exam, fill out a license application form for each type of insurance license you want to obtain. Submit your license application form (s) and exact fees found in the Prometric Licensing Newsletter.
Once you have completed all the steps correctly, you are an authorized agent in the state of Texas.