General Information about Food Assistance and SUNCAP
The Food Assistance Program helps people with low-income buy healthy food. A food assistance household is normally a group of people who live together and buy food and cook meals together. If your household passes the Food Assistance Program's eligibility rules, the amount of food assistance benefits you get depends on the number of people in your household and how much money is left after certain expenses are subtracted.

How to Apply for Food Stamps in Florida ?
The state of Florida has several programs dedicated to helping families buy good quality, healthy food. This step-by-step guide explains how to apply, as well as providing all the guidelines and qualification guidelines. After gathering some personal information, you will be able to get the food assistance you need.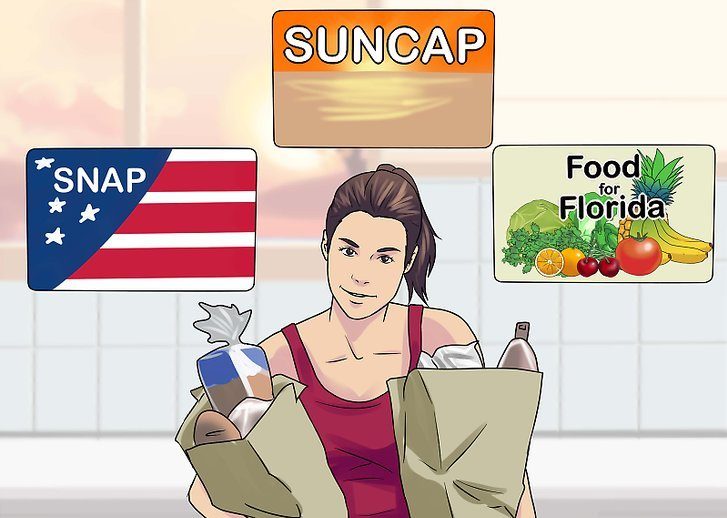 Determine which program is right for you. There are three programs in Florida that offer assistance to their residents in purchasing food. Identify the one that best suits your needs.
The Supplemental Nutrition Assistance Program (SNAP) helps low-income families buy healthy food. Use this pre-assessment tool to learn about eligibility requirements and get more information here. This is the standard food assistance program.
SUNCAP provides food assistance to people who receive Supplemental Security Income (SSI). If this is your case, you may be able to access SUNCAP benefits without submitting additional paperwork or applications. Click here for more information.
Food for Florida offers assistance to people affected by disasters. This program is not always in effect, and is available to those living in a disaster hotspot. Recipients cannot simultaneously receive other assistance from the food assistance program or SUNCAP. Click here for more information.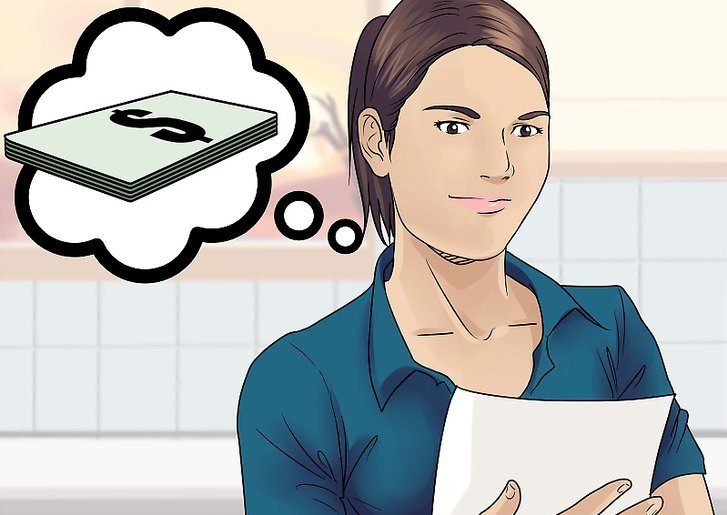 Determine if you meet the income requirements. To qualify for SNAP, most households must not exceed a gross income limit of 200% of the Federal Poverty Level (FPL).
For example, a family unit of two cannot earn more than $2622 per month. A family unit of three cannot earn more than $3300 per month. A family unit of four cannot earn more than $3976. For each additional person in the unit, add $678 to the maximum monthly income.
If any member of your household is disqualified from receiving food assistance benefits, you will have to meet a gross income limit of 130% or less of the FPL. This means that a household of two must now earn $1705 per month or less.
All households with disqualified members must have a net income of 100 % of the FPL or less. This represents a monthly income of $1311 for a family unit of two with an additional $339 for each person.
A family member may be disqualified if they have received a conviction for drug trafficking, have evaded a warrant, have intentionally violated SNAP rules in the past, or have failed to comply with citizen or non-student status.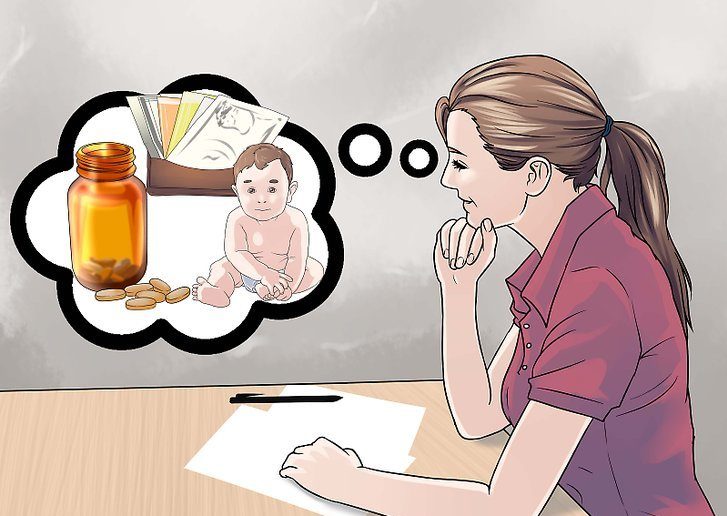 Determine your deductions. If your monthly income exceeds the poverty guidelines, you may still qualify for benefits. There are certain expenses that can be deducted from your monthly income, such as:[1]
childcare
job training or expenses during job search
Medicare costs
payment of child support
part of the cost of housing and services
Know your assets. There is also a limit to the values you can own. This limit is $3250 for households with an elderly or disabled person. For households with a disqualified member, the limit is reduced to $2250. However, some properties are excluded from the asset calculation, such as:
house and surrounding property
household goods and personal items
burial plots
life insurance policies
vehicles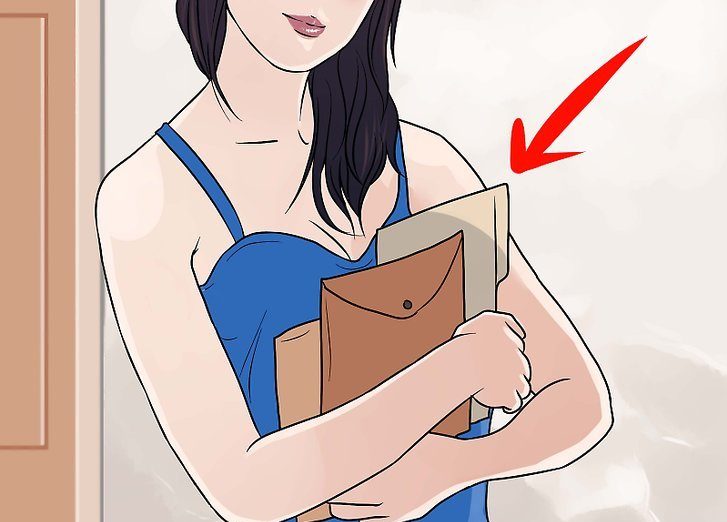 Gather your information. To complete the online application for food assistance, gather documents related to your household income, such as utility bills, rent and medical care, proof of childcare costs, employment and salary information, and bank statements. You will need to include all of this information on your application, so it will be easier if you start organizing now.
All U.S. citizens must provide proof of their citizenship and identity. Non-citizens cannot get food assistance unless they meet certain requirements. Legally admitted permanent residents, refugees and those who have received asylum can apply.
You will need to provide the social security number of each person applying for food assistance or evidence that each person has applied.
To receive a food stamp in Florida, you must be a Florida resident. The easiest way to prove residency is to show a valid Florida driver's license or other state issued photo identification.
Eligibility Rules
Individuals must pass all eligibility rules to get food assistance benefits. Some of the eligibility rules are:
Identity – Individuals must show proof they are the person they claim to be. Applicants must provide proof of their identity.
Work Rules – FAQs – Healthy adults, 18 to 50 years of age, who do not have dependent children or are not pregnant, can only get food assistance benefits for 3 months in a 3-year period if they are not working or participating in a work or workfare program.
Income and Deductions – Most households must pass a gross income limit less than or equal to 200% of the Federal Poverty Level (FPL). Households with a member disqualified for breaking Food Assistance Program rules, felony drug trafficking, running away from a felony warrant, or not participating in a work program must have gross income less than or equal to 130% of the FPL. Households with a disqualified member must have net income less than 100% of the FPL. Households with people who are age 60 or older, or disabled, must only meet the net monthly income limit. Some household expenses may be subtracted from the total monthly income in the food assistance budget. The budget may subtract for shelter expenses, dependent care, medical expenses, child support paid, utility deductions, and earned income deduction.
Residency – Individuals must live in the state of Florida.
Citizenship – Individuals must be a U.S. citizen or have a qualified noncitizen status.
SSN – Individuals must provide a Social Security Number or proof they have applied for one.
Child Support Cooperation – Certain individuals must cooperate with the state's child support enforcement agency to prove a child's legal relationship to their parent and to get the court to order child support payments.
Assets –  Most food assistance households may have assets such as vehicles, bank accounts, or property and still get help. Households with a disqualified member must meet an asset limit of $2,250 or $3,250 effective October 1, 2014 (if the household contains an elderly or disabled member).
Change Reporting – Households must report when the total monthly gross income exceeds 130% of the Federal Poverty Level for the household size and when work hours of able bodied adults fall below 20 hours per week when averaged monthly.  The household must report these changes within 10 days after the end of the month of the change.
Ineligibility Reasons
People who are convicted of drug trafficking, who are running away from a felony warrant, who break Food Assistance Program rules on purpose, who are noncitizens without a qualified status, and some students in colleges or universities are not eligible for food assistance benefits.
Foods You Can Buy With Food Assistance Benefits
Households can use food assistance benefits to buy breads, cereals, fruits, vegetables, meats, fish, poultry, dairy, and plants and seeds to grow food for your household to eat. Households cannot use food assistance benefits to buy nonfood items such as pet foods, soaps, paper products, household supplies, grooming items, alcoholic beverages, tobacco, vitamins, medicines, food to eat in the store, or hot foods.
SUNCAP
The SUNCAP Program is a special Food Assistance Program for individuals who receive Supplemental Security Income (SSI). You may be eligible to receive food assistance benefits through the SUNCAP Program without any additional application, paperwork, or interviews. If you already receive food assistance benefits in the regular Food Assistance Program, you may be automatically put in the SUNCAP Program when you become SSI eligible. If your food assistance benefits will go down because of SUNCAP, you may choose to continue receiving your food assistance benefits under the regular Food Assistance Program.
Submitting the SNAP application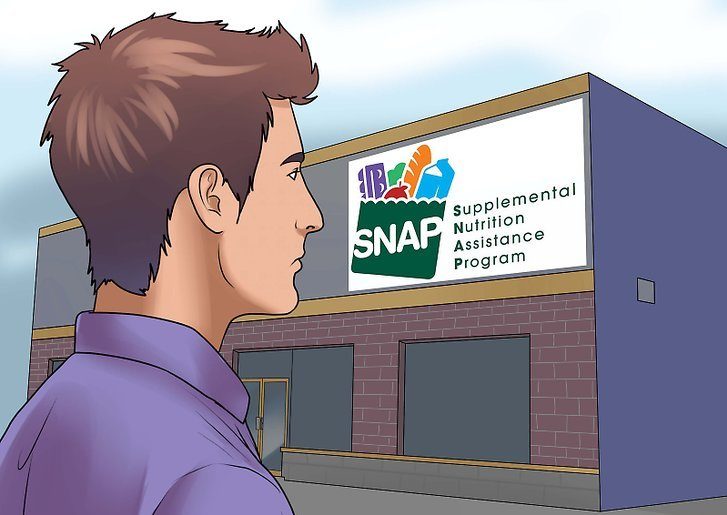 Find the local SNAP office. You can find a list of nearby offices through the Department of Agriculture's Food and Nutrition Service website.
For a faster response, you can start the application online. ACCESS Florida allows you to apply online here. Click on "Apply for Food Stamps, Temporary Cash Assistance, and Medicaid" under the "Apply for Benefits" icon. You will then receive a code to access your account at any time. Be sure to save it for future reference.
Complete the application. Use the information you have gathered to complete the application. This information is needed to determine your eligibility, so it is important that you are thorough and include everything the form asks for. The form is available in English, Spanish and Creole, but you can download it in other languages by clicking here.
If you are between the ages of 18 and 49, and are physically and mentally fit, you must be employed in some way or participate in a job training program to receive long-term benefits (unless you have a child). If you meet these requirements but are not employed, you will only be eligible for benefits for three months.
If you are a student, it is required that you have a part-time job or have a child.
Completing the online application takes approximately 30 minutes.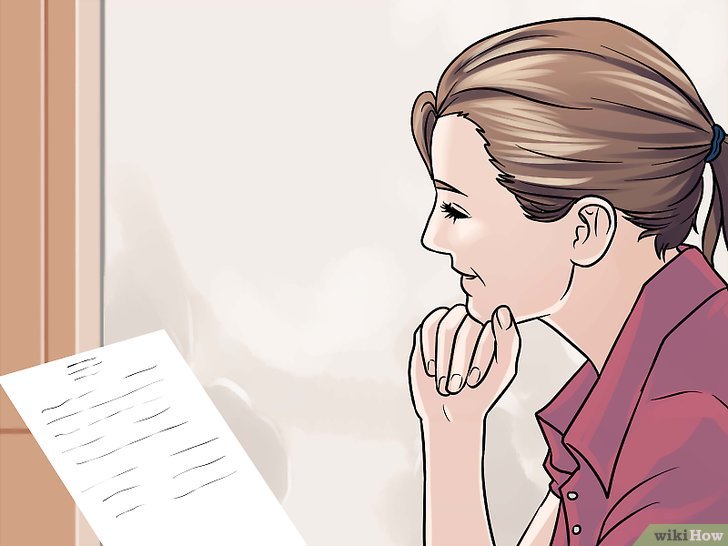 Check the document to ensure its accuracy before sending the application. Any incorrect or missing information may cause a delay in receiving benefits. In addition, falsifying data may make it difficult or impossible to access benefits in the future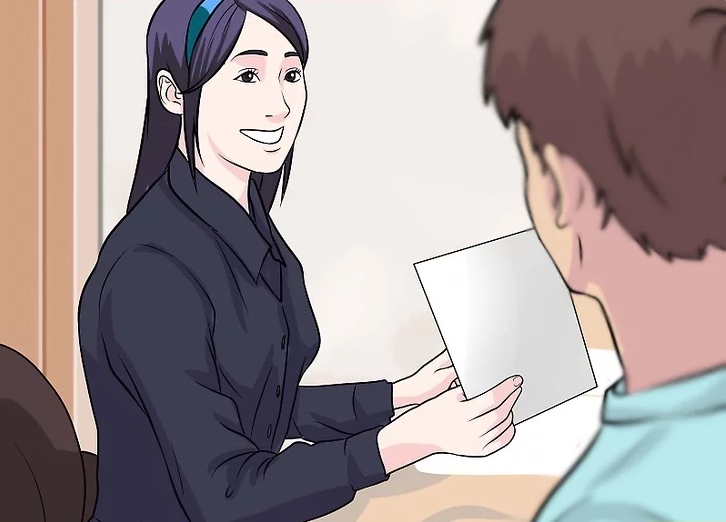 Send the application. You will receive a confirmation email if your application is successful. Save it for your records. It is important that you have it, in case you lose your information, since you will need the access code to log in to the website.
If you decide to mail it in, please send it to: ACCESS Central Mail Center, P.O. Box 1770, Ocala, FL, 34478-1770.
While you wait, you can use this online calculator to determine your benefits. You will only need to enter very basic information. If you have your records in hand, the process will be much easier.
Use your access code to check the status of your application on a regular basis. The approval process can take up to 30 days to determine eligibility for benefits. You will be notified once the process is complete. Some Florida food assistance applications can be approved or denied as early as two weeks, but don't worry if it takes 30 days.
You may qualify for expedited benefits. These are for people who really need them and are available after seven days. You will have to answer a series of questions when you apply for SNAP benefits to determine if you qualify for expedited benefits.
Generally, you will qualify for expedited benefits if your household's pre-tax monthly income is less than $150 or you have less than $100 in the bank. You may also qualify if the amount of your rent or mortgage payment and utilities exceeds your pre-tax income and savings.
For example, if your rent is $800 a month and utilities are $300, you may qualify for expedited benefits if your pre-tax and savings income is less than $1100.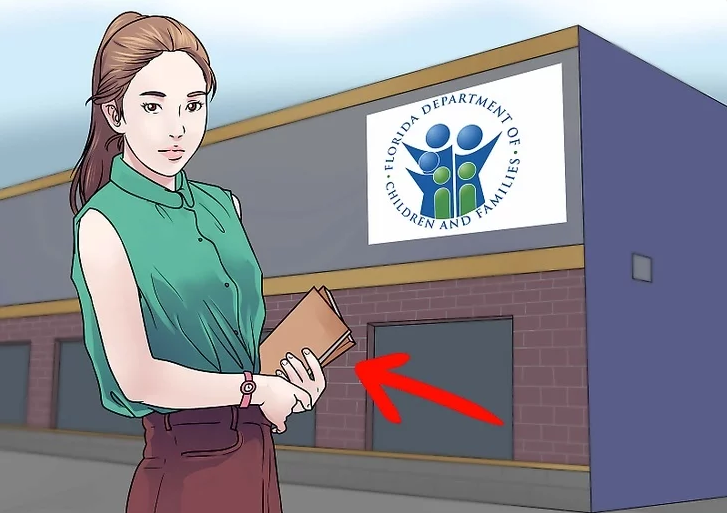 Get ready for the interview. You may receive a call from the Florida Department of Children and Families (DCF) to have an interview before your benefits are approved. You will need to provide the information requested. Generally, you will need to provide the following evidence:
Your identity, such as a driver's license or a state or military identification card.
The earned or unearned income of each family member, such as pay stubs for the last four weeks or child support notices.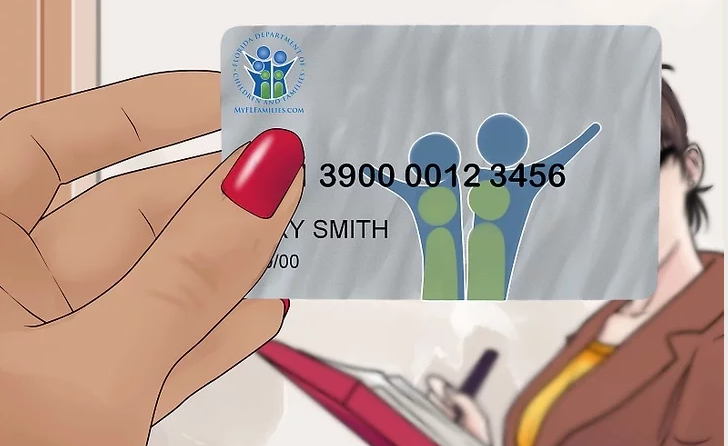 Receive your Electronic Benefits Transfer (EBT) card. You will receive it in the mail within seven days of approval of your application.
Keep the card in a safe place. You will need to call EBT customer service at 1-888-356-3281 to have it reissued.
Florida no longer issues paper food stamps or benefit checks for nutrition assistance programs. Instead, you will receive benefits on a pre-loaded EBT card.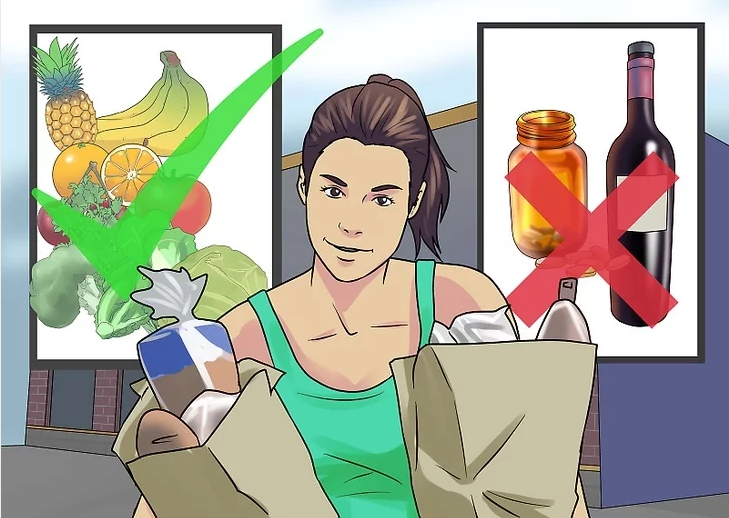 Follow the rules. You can only use SNAP benefits to buy certain things.
For example, you can buy fruit, meat, fish, dairy products, bread and cereal.
You cannot use your benefits to buy pet food, soap, paper products, alcohol, tobacco, medicine or food to eat in a store.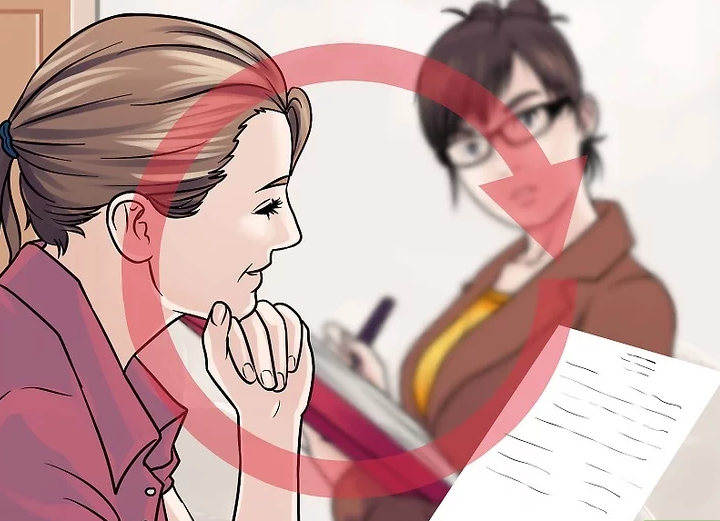 Re-certify your benefits. You will have to report to your local office to continue receiving benefits. Request a re-certification form. The deadline depends on the regularity of your income.
Families with regular income must recertify once a year.
A person whose income varies may have to report more regularly, such as once a month.
Report any major changes in your income to the Florida Department of Children and Families. If your household income increases above the maximum limit, you will need to tell the Florida Department of Children and Families.
Report any changes in the cost of rent or services, as these affect your qualification for the program.
Failure to report major changes may lead to termination of benefits.
Apply for other food assistance programs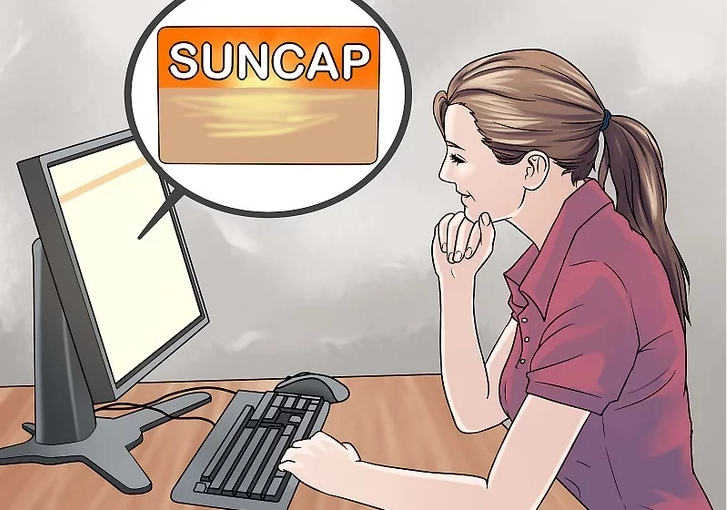 Determine if you qualify for SUNCAP. If you receive Supplemental Security Income, you may qualify for SUNCAP benefits without submitting additional paperwork or applications.
Also, if you have received SNAP benefits, but have qualified for Supplemental Security Income, you may be switched to SNAP SUNCAP.
However, if your food benefit is reduced, you may be able to keep your SNAP benefits.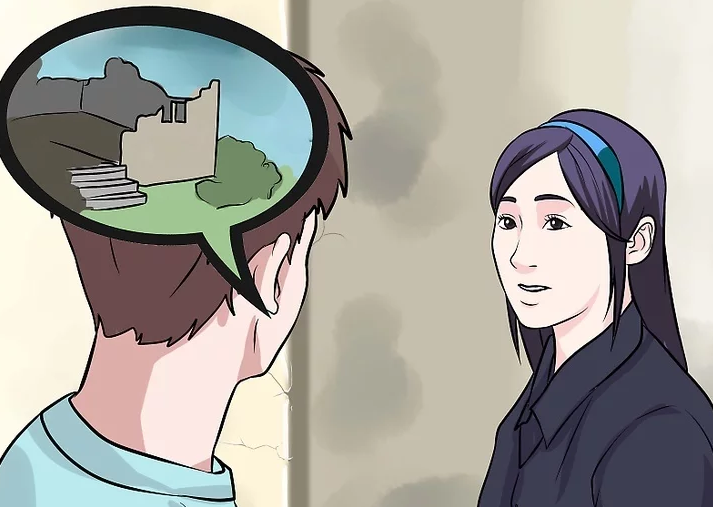 Determine if you qualify for the Food for Florida program if a natural disaster has affected you. This program helps people affected by disasters (such as hurricanes) and those who have been affected by at least one disaster:
damage to a property or self-employment business
disaster-related expenses (such as loss of food) that are not reimbursable
loss of or delay in admission for 15 days
Gather the documents. To access benefits, you will need to provide proof of residence and income. These are some of the documents you will need:
identification verification (such as a photo)
proof of residence (such as a driver's license or utility bill)
proof of income (such as pay stubs, bank statements, etc.)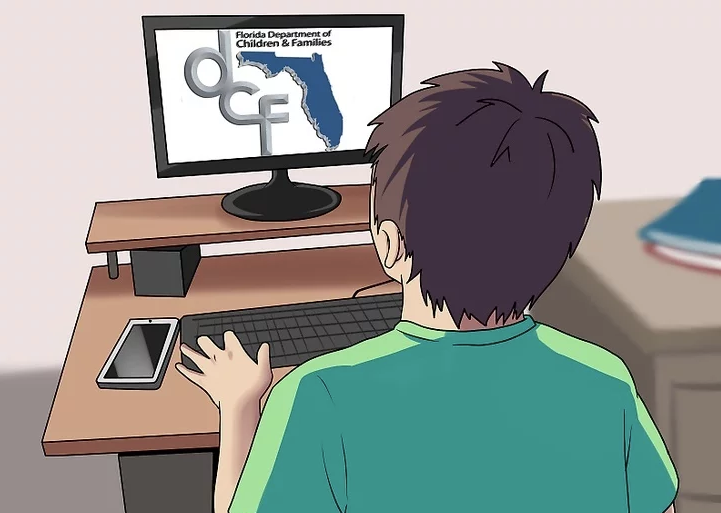 Apply for the benefits. You may be able to apply online through the Florida Department of Children and Families. Applications are only accepted after a natural disaster.
---
Tips
You can apply without the papers needed to start the process, but you will need them to get your food stamp order processed more quickly.
Visit the Social Security Administration if you receive SSI benefits and prefer to complete the application in person, have additional questions, or do not have regular internet access. Find a list of offices here. If you prefer a face-to-face interview, click here to find an office.
A "household" is defined as a group of people who buy and cook food together.
Warnings
Be honest in completing the application. If you provide false information to get food stamps because you do not qualify, you may be fined, jailed, or denied access to services.
Things you will need
proof of income or employment
ID
social security numbers of the persons in the family unit
proof of rent or mortgage payments
proof of medical and children's expenses, services and other household payments
property information, insurance policies, bank accounts and other assets or property