Part One: How to create your own Business
Before starting any business there are a number of steps you must take. The following paragraphs include some of the phases that you should complete before you can open your business.
Market For Your Product or Service
Is there really a need in the market that your products or services will satisfy?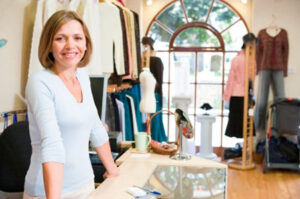 This is the most important point, yet many new business owners overlook it, they are so enthusiastic about their idea, that they do not evaluate if there really are a significant number of people with a need to satisfy. One must investigate whether the product or service could be useful to other people. The easiest way to find out is to ask them what they want or need.
Research Your Competition
Now that you have determined that there is a need in the market for your products or services, you must investigate who or who are currently meeting that need, what person or company is offering the same products or services. Find out how strong your competitors are. Find out what consumers think of your competition, its advantages, its flaws, and whether customers would be willing to support a new company. This research will also help you better define the characteristics of your products and / or services by looking at what consumers dislike and what they like.
It is profitable?
This in a critical area, there are many variables that affect the profitability of a company. However, you have to analyze all the variables of the business you are about to start. Doing something you like is simply not enough, it must be financially profitable.
Perform a "Break-Even Analysis" or "Break even Analysis"
This analysis is commonly used in companies / organizations to determine the possible profitability of selling a certain product. It is simply a document where you project the expected expenses for the next 12 months to keep your company or business operating. Next, you must make the sales projections for the same period of time, based on the results make a decision, whether you think the effort is worth it or not.
It is normal that the first years there is no profit or that the results may show some losses, but after 5 years you should see the benefits if the own business is viable. If you can't show a profit after 4 years on paper, it's probably not a good idea to start the business. Be honest about sales and expenses, avoid at all costs the temptation to be overly optimistic.
2. Second part: How to create your own business