The Community Manager: During the time that I have been writing, I have realized that one of the most recurrent doubts is about the activity of a Community Manager in social networks, their skills, studies, requirements, preparation, etc. So I have given myself the task of clarifying some ideas and supporting others (not own) that refer to this profile that is increasingly demanded by companies.
Before entering the subject, I just want to clarify and emphasize that A Community Manager is not only a person who attends your Social Networks. It is an item of value and your work does not have to be denigrated or belittled at any time. With that said, let's move on?
The #CommunityManager is not a person to serve your #Facebook or #Twitter.
What is a community manager?
To understand what a community manager is, we will start with some important definitions, this will help us better understand the process that a CM owns.
Definition according to AERCO *
It is the person in charge or responsible for sustaining, increasing and, in a certain way, defending the relationships of the company with its clients in the digital sphere, thanks to the knowledge of the needs and strategic approaches of the organization and the interests of the clients. A person who knows the objectives and act accordingly to achieve them.
* AERCO is a non-profit organization whose mission is to understand the needs of those responsible for online communities, it was created in 2008 by a group of professionals interested in virtual communities in Spain.
My definition would be something like this.
He is the main spokesperson for the brand in digital (and non-digital) media. dedicated to forming, caring for and seeking communities * that surround brands, fostering direct communication between the company, its customers and the community.
* When I speak of communities I do not mean platforms of Social media. Communities are people, they are living organisms and therefore they are owed all the attention and respect ALWAYS.
What does a Community Manager do?
A Community Manager, creates links and relationships. Yes, as you read it that simple, for this you must have a planning, objectives and metrics to be able to evaluate the campaigns, it's not just about grabbing a social network and covering it with memes or put the weather, which is already Monday, Tuesday or Friday with motivating messages …
The main activity is to go beyond what is required, interact with the people around the brand (virtually), by searching for attractive or interesting content, approaching to create conversations with people who have already bought or use the services of the company it represents.
For obvious reasons, it is in charge of having the social profiles well aligned, with their respective images with the right sizes, and identified according to brand guidelines.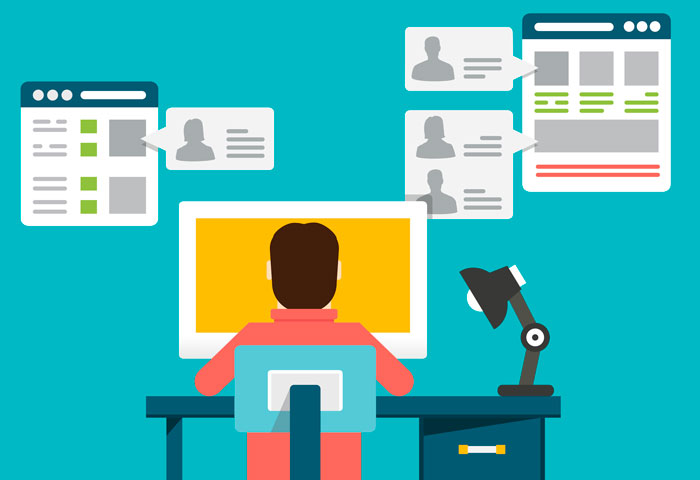 A very common mistake in most SMEs (Small and Medium Enterprises), the role of the Community Manager is taken by a trainee, even a receptionist, where their main activity is only to put content or accumulate followers in their RSocial edes. This is due not to ignorance of the importance of social networks in organizations, but to a lack of importance in the value of relationships versus immediate sales.
Why should a company have a Community Manager?
I will put it in a simple way, communities are made up of people with emotions, they are NOT just numbers, the role of humanity of your company can in the long term be favored with preference, for the simple fact of saying Thank you! or someone asked can I help you with something else ?. As in every relationship the details fall in love, I have always said it. Ask the question for yourself, what detail do you have with your client? How have you shown him that you care about him? Therein lies the value of a good Community Manager.
A good Community Manager:
Create value for your customers
Reinforce the positive interaction and address the negative
It gives you the opportunity to be different from your competition.
What characteristics should a Community Manager have?
The needs of the line of business may vary this list, which is a mere suggestion of mine, but I think that in general we can see two lists of characteristics. Skills and Characteristics
Skills
Excellent oral and written communication
To be Multitask (to attend to several topics at the same time)
Management of office packages and design
Manage websites / blogs (WordPress, Joomla, etc.)
Knowledge of web analytics and monitoring (Tools)
Orderly in his ideas and his time
Skill of use of different Social Networks
Characteristics
Have a sense of urgency
Concise and Truthful
Sense of humor
Curiosity
Persuasive
Diplomatic
Patient
Mature
In conclusion
The Community Manager of your brand or company, is the person who adds value to the community that one day you want to sell your service or product, likewise to all those that you have already sold before. Customers in the 21st century do not want to be sold, to be lied to, much less to be treated as just another number. Humanizing your brand gives warmth, affection and understanding.
If you have reached this point, I appreciate your reading, hoping that it has been useful to you and if you liked it, do not hesitate to share it with your classmates, work, colleagues, family or with the world, I will thank you infinitely.