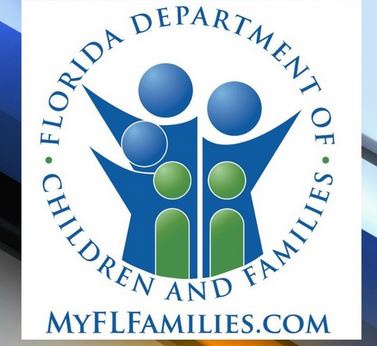 This article will guide you through that successfully Create my ACCESS Florida account Process. The Florida Department of Children and Families uses the ACCESS Florida system administer public assistance programs for individuals and families who need:
Nutritional Aid Program (Food Stamps / SNAP)
Medical assistance
Temporary cash assistance.
If you have a My ACCESS Florida account, you will get access to
Apply for services such as Florida Food Stamps, TANF or Medical Assistance
Check the status of your Florida Food Stamps, TANF, or Medical Assistance application
Submit requested verification documents using the document upload feature
Find information about your current benefits
Update your information, including your address
Apply for any additional benefits you are entitled to
You can Create an ACCESS account if you have already applied for benefits from Florida Department for Children and Families and have a case number. If you would like to apply online using the ACCESS system, simply follow the instructions below in the step-by-step guide to create your ACCESS account.
ALSO SEE: Access Florida Assistance Program Online
In addition, you can only apply for Florida public assistance through the ACCESS system. However, you can also print out an application and apply for benefits by mail, or you can go to the Department of Children and Families office to apply for benefits in person. This article provides information about the Florida Food Stamp Office near you.
Step Instructions for my ACCESS Florida account with a case number
The following guide ONLY applies to those who have applied for benefits and have a case number.
Requirements to create a My ACCESS Florida account with a case number
Before creating an ACCESS account, you will need the following information.
Surname
Date of birth
Email-address
Postal code of the address where you live
Case Number (you can find your case number by looking at the top of every letter your representative has given you).
Instructions on how to create your account are provided below.
Go to the website to set up your account
Provide all required information as shown above.
After you have entered all of the information, click "Next" below to complete the account setup.
If you have any problems or have questions about the information requested, call My ACCESS at 1-866-762-2237. Customer service representatives are available Monday through Friday from 8 a.m. to 5 p.m.
READ MORE: Florida Food Stamp Calculator for Florida Food Stamp
Create my ACCESS Florida account without a case number
This process is intended for those who wish to apply for benefits (food stamps, TANF or medical assistance) online through the ACCESS system.
Visit this page to start the process.
After the page opens, click the Start New Nutritional Aid (SNAP), Medical and / or Cash Aid Application button.
On the next page, click the "Create an Account" link.
Now, enter your name, enter a user ID and password for your account, and select Security Questions as needed.
When you're done, click "Next" to complete the process.
Next, a confirmation page will appear indicating that you have successfully completed the process of creating a new account for My ACCESS.
You can now log in with your user ID and password the next time you return to login.
NOTE: If you are unable to complete your claim, you can always come back and pick up where you left off.
Provided you carefully follow the steps above, you will successfully create your ACCESS account and use it to request benefits and manage your benefits once they have been approved.
ALSO SEE: How to Apply for ACCESS Florida Benefits
If you are applying for the Food Stamps program, you may be invited for an interview after successfully submitting your application. All of the information you provided during your application is checked and verified to make sure you really need the help.
If your application is successful, you will receive an EBT card on which your monthly money for grocery stamps is deposited. You can read our previous post on how to check the Florida food brand balance.
If you have any questions about the Create my ACCESS Florida account or Florida benefits application Please use the comments section below to ask us.