The license of cosmetology It is one of many requirements you must have such as State Board exams, license reciprocity, transfer, endorsement, and other laws such as license renewal and continuing education requirements. You must know all this and you will know it below.
The cosmetology license and its renewal in Florida
All cosmetologists or specialists who wish to request a cosmetology license Florida students must complete a minimum of 16 hours of continuing education that includes instruction on the following topics:
A minimum of 2 hours on HIV / AIDS and other contagious diseases.
A minimum of 3 hours of sanitation and sterilization.
A minimum of 1 hour on regulations of the Occupational Safety and Health Administration.
A minimum of 1 hour for workers' compensation matters under Florida law.
A minimum of 2 hours on state and federal laws and rules related to cosmetologists, cosmetology, salons, specialists, specialty salons, and booth tenants including chapter 477 FS and Board Regulations.
A minimum of 2 hours of chemical makeup related to hair, skin and nails.
A minimum of 1 hour on environmental issues.
A minimum of 4 hours of continuing education that covers additional instruction in any of the Florida state approved courses for the purpose of continuing education.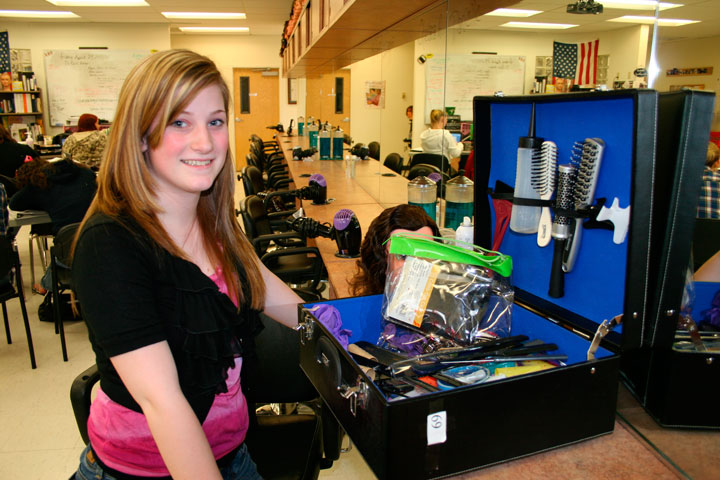 Steps for Cosmetology License Renewal
To renew the license of cosmetology in Florida follow these steps:
Step 1: Contact the State Board of Cosmetology, as it is the entity in charge of the license renewal.
Step 2: You must complete continuing education with 16 hours of classes either online or in person.
Classes include disease prevention, hygiene, and business safety practices practices.
To do this you can contact the state board to take the continuing education classes, but make sure they will be approved by the state board and therefore meet all the criteria for continuing education.
Step 3: On the official site of the Florida Department of Professional and Business Regulation you can renew your license online. You just have to create an account and then you will complete the registration by entering your profession and your current license number. You will enter all the information with the hours of continuing education you completed and where you attended.
Step 4: You will have to pay the corresponding charges for the renewal of the license, which can be for two years with an annual cost of between 60 and 100 dollars. On the official site of the state board you can do a verification of the renewals online and you just have to wait for your form to arrive by mail and pay the corresponding costs
But in the event that you do not receive the form in the mail, you can contact the state board and request a form replacement.
Requirements
You can renew your license online with these requirements:
Your current license.
Computer.
Printer.
Continuing education certificate.
Credit card or check.
If you need to renew the license you will receive a letter from the state board informing you that you can renew online.
Therefore, you must enter the official site of the state board and register with the renewal form.
Once you have identified yourself, you must provide the number of the CEU certificate or the number of hours you did of continuing education, in which case in Florida it is 16 hours,
Then you will approve the changes with a click and you will be asked to review and accept the changes. You will provide a credit card or check to pay for the renewal and provided the payment, the receipt will be approved and printed as a payment document.
Los Angeles Cosmetology License Renewal:
In Los Angeles, the renovation of the cosmetology license You must do it every two odd years according to the date of the original license and you can do it through the automated system, which takes between 6 and 8 weeks or you can renew it online with a delay of 15 to 20 days at a cost of 50 dollars or 100 dollars.
It is worth clarifying that you do not need hours of continuing education for the renovation but it is recommended that you keep up-to-date knowledge about the industry.
Requirements
Like many other states, Los Angeles does not have continuing education laws, but you should consider attending continuing education courses if possible, as success as a cosmetologist depends on your ability to keep up with new techniques, tools, and skills. trends.
New Jersey Cosmetology License Renewal
In the state of New Jersey, all licenses are granted by the New Jersey State Board, as it is the board that oversees not only cosmetology but also barbershops, estheticians, manicurists, skin care specialists, and instructors of this profession.
After completing the training, you are required to pass the licensing exams administered by the New Jersey State Board of Cosmetology and Hairstyling.
The exams test your theoretical knowledge and your practical skills. New Jersey allows you to take the board exam in English and Spanish and once you pass the exams, you receive your New Jersey cosmetology license, which allows you to practice the profession throughout the state.
While continuing education is not a requirement it is part of the law it can be an important part of your continuing career.
In New Jersey, the renewal must be done in even-numbered years at a cost of $ 60.
But if your license expired more than 7 years ago, you must take a 250-hour refresher course and you will have to retake the exams.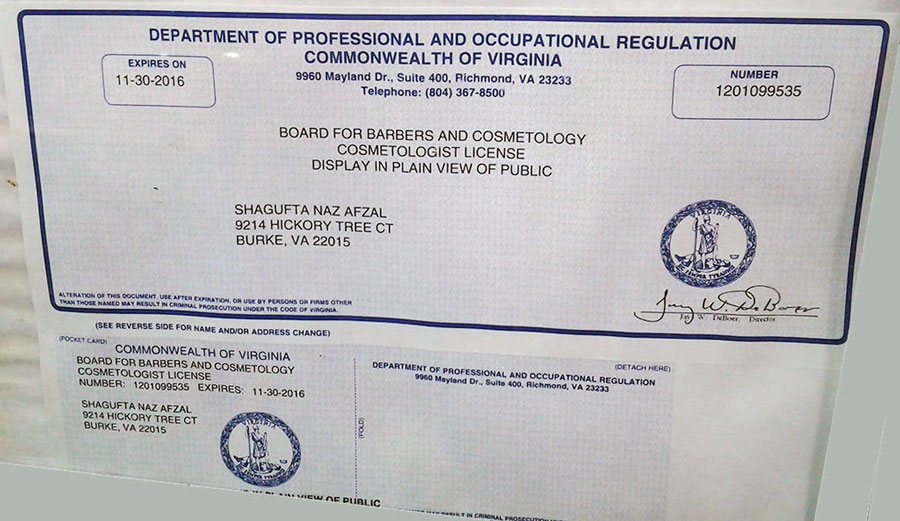 How to renew your Texas cosmetology license
Renewal of the Texas cosmetology license must be done every two years from the date the original license was issued with a renewal fee of $ 53.
If the license expired 90 days ago or less, you will have to pay $ 79.50.
If the expiration date is between 90 days to 3 years, the payment is $ 106.
If your license expired between 18 months and three years, you will need to submit an application to the Executive Director for a fee of $ 106.
If your license expired more than 3 years ago, you will not be able to renew it and will need to apply for a Texas cosmetology license.
New York Cosmetology License Renewal
In New York, if you do not submit an application and the renewal fee within 5 years of the expiration date cited on the original license, you will not be eligible for renewal until you pass a written exam.
How much does one earn cosmetologist
Regarding how much a cosmetologist earns, it depends on the experience you obtain, among other factors that can affect your income such as the cosmetology industry in the state where you work.
But according to the Bureau of Labor Statistics, cosmetologists have a median income of more than $ 40,000.
Stylist license in the united states
The Board of Hairdressing and Cosmetology is the admission body for the examination and obtaining the stylist license, for which you must submit the corresponding form paying the fee required by the state.
Requirements
You must be over 17 years old.
You must have completed the tenth grade of the state public school or its equivalent.
You must have completed the Stylist course at a school approved by the board.