Sell ​​courses online It is a way to obtain income by taking advantage of our knowledge, and precisely the latter is what most professionals do, we refer for example to full-time teachers who, due to low pay, usually teach in many institutions at the same time as in academies pre-university, colleges, etc., and not to mention the professors, who only opt for research if there is a salary involved, for the rest, they also dedicate themselves to selling their knowledge where it suits them best.
Well, this is the reality, but you have to understand that these are people who seek to make the most of their effort invested in finishing a university degree. So today's topic is how to generate more profit from giving wisdom to others. That's what it's for Coggno, a platform that allows us to earn money from the sale of courses that we decide to create from the tools that we will find there or from the study material that we already have prepared.
But before continuing with the review it is good to know that we are in front of a site that contributes a lot to education in general, this because if we review it we can find courses that are ideal for students to successfully complete their careers being subjects that are studied obligatorily as those considered as continuous learning.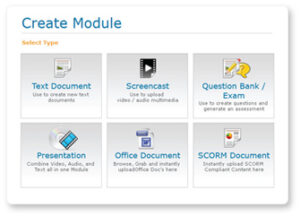 And if you plan to create a course to sell then you can upload all the necessary content either through video, audio, PDF files, slides, spreadsheets and more. You could even choose to host webinars, podcasts, etc.
On the other hand, the price will always be set by you as you deem appropriate and from now on you could be marketing through a platform that many use to be successful, not only with conversions but with the impact that classes have on students. Well, you should know that due to its quality, this platform is used by companies to train their employees.
The ways to generate income are by publishing a course that will be sold from this portal and by promoting those interested in earning a commission for each sale. So if you have a blog you could monetize it by placing a widget and voila.
Course authors will be able to track not only the sales that have been made, but also how their students are taking the courses, where they bought them from and how much they paid to acquire them.
On the other hand, if you need to earn a little more, then you could offer discount coupons in a way that attracts a lot of prospects. Revenue payments are made via PayPal or by sending a check.
Among the categories available to upload the courses are: accounting and finance, business, engineering, architecture, health, software, electricity, etc. As you will see, they are very competitive subjects typical of institutions such as universities or specialized institutes, in other words not everyone can sell or buy lessons on this portal.
However, to start marketing the courses it is an essential requirement that we buy a membership since, as we mentioned before, this is a quality service to create or distribute classes over the Internet.
If you are interested in going a little further with virtual teaching then visit Coggno.