I love buying through clickbank
Clickbank is an American company, the largest in terms of distribution of digital products such as books, video courses, memberships, etc. is a platform which manages, and serves as a payment gateway for the sale of many products through its large affiliate network that works as follows. the creators of digital products send their products for approval to this company and after meeting certain requirements clickbank places them in its catalog, said catalog has many categories and the seller will place their product in the category that best corresponds to their product.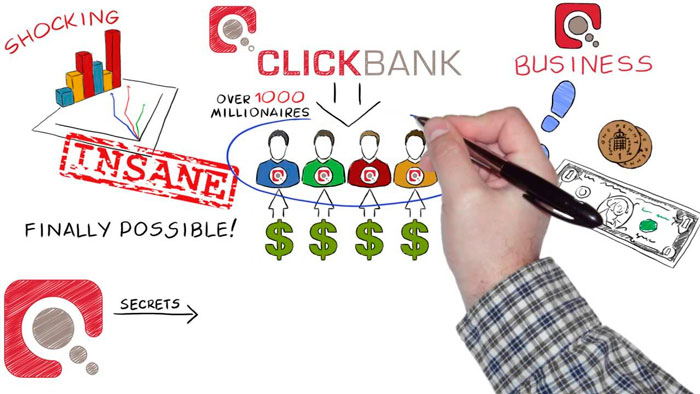 Then the entire army of affiliates who are registered in said platform, registration that is free can start promoting said products, sending traffic to the seller's page and if a sale is made, this affiliate earns a commission for this product which It can be from 50% to 75% of the value of the product. Of course, the affiliate's job is to bring potential prospects to the product's sale page, for which he has to promote said product through various means such as blog, forums, videos on YouTube, etc.
Clickbank's function is to serve as an administrator between the owners of the products, the affiliates, and the clients, for Clickbank, the clients are very important, which is why it asks the creators of the products to grant a guarantee of product satisfaction for 60 days. and in case of not being satisfied with the product, the client can request a full refund of their money, clickbank discounts the seller and the affiliate for said money and returns the money to the client via the client's credit card.
Buy by clickbank and affiliate
clickbank keeps track of the sales made by the affiliate and sends them the commission payments obtained through a check in the first 5 sales made with different credit cards and later by transfer to their bank account.
When the owner of a product launches a new product, affiliates begin to promote the sale by sending emails to the customer base or prospect they have captured even though most of the time they do not know the content of said product, without However, they begin to speak wonders of it because obviously they are behind the commission, if you are within their client base and trust the suggestions that he has sent you, you can fall into the purchase of a product that you do not like or very poor quality. Sometimes they can use different emails, a different name to confuse you, which seems unethical to me, but they will try to sell you anywhere, and they will try to sell you any product
Do not be fooled buy by clickbank
As a customer, you send emails to the person who suggested this product but in many cases you do not get a response since he uses an autoresponder that automates the work and does not always see your email, but if your purchase was made through clickbank which I recommend that you go to their website and open a report to request your refund and it will be returned to you immediately without so many questions or anything.
I want to mention that I congratulate all the product owners as well as the affiliates who promote them, however, it should be mentioned that in the niche of making money where there is a lot of market there are also very bad products and that it is not worth it with very sales letters attractive, telling stories that they come from having many misfortunes that were unemployed that their credit cards were overdrawn and that with the Internet they managed to get ahead all this just to create empathy with the potential buyer, making promises to the customer who are committed With their learning and progress, a situation that does not happen and then once you see that they buy it, it turns out that the product is very bad, it seems to me that it is taking advantage of the need of people without realizing that this also works against them since if you You promote a product that is really worth it. Those customers you cheated will never trust you again, and you lose credibility, as happens with record labels.
For this reason I advise you that if you want to buy a product that catches your attention, buy it through the clikbank platform because if it is not through this means it will cost you more work to get your money back I have bought through paydot.com, click2sell which are other affiliate platforms, and I have not managed to get my money back, I hope my suggestions are helpful