Being entrepreneurs, having your own business has become the option of thousands of people since the beginning of time, for some an option they choose and for others a path that is required due to various life situations.
In one way or another, having a business in a certain city is no longer the same as it was only five years ago, currently the world has changed, the way in which people look for products or services for their lives has already taken a turn where it The only certainty is that it will no longer be the same as before.
Currently technology is immersed in our homes, in people's lives technology no longer only occupies a secondary place, but occupies a very important space, people spend several hours connected in one way or another to the Internet or the web and they are aware of what is happening in any part of the planet from a simple telephone or computer.
Therefore, for someone who has a business, provides a service, is a professional or an entrepreneur who does work on his own, it is increasingly important that his potential clients find him on the web, it is increasingly important that his services or its products are available to anyone who needs a solution for their life.
In this article I want to name you 7 reasons why a business or professional needs to have an online presence in their city.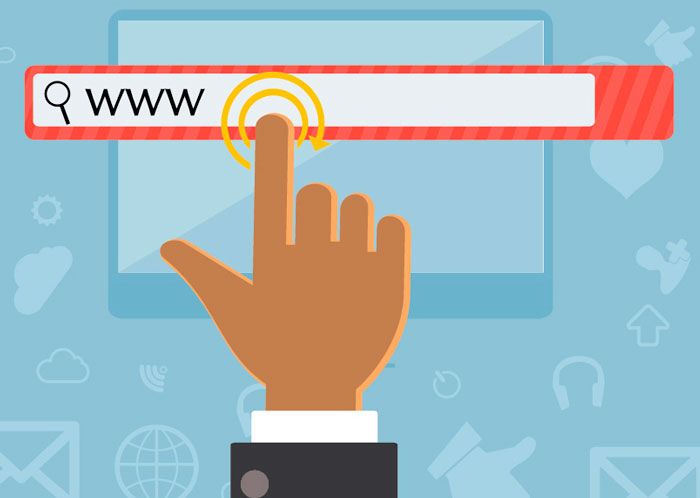 7 reasons to take your business to the Internet
The reasons are many, however I wanted to focus on the main ones so that this article covers a global idea of ​​the implications of having or not having a presence of your business on the web.
1- The competition is no longer local- Currently, the information we have makes it possible for us to choose or have preferences that we did not have before, so that a business no longer competes only with its neighbors, but a person can get products or services from anywhere on the planet, it is so simple how to connect to the web and make a purchase, so that later your product is sent many times at no cost to your home.
Although this is already a reality in less than two years, this situation will increase greatly, so the time to start taking action to keep our business running is now.
2- A potncial buyer consults on the web before going to the place for a purchase- This is another reality now, most of the people with Internet access and a mobile phone consult the web to see the characteristics and prices of a certain product, even if we detect that the same product that we can get in a local store is on the web , but with advantages or benefits that we do not have here, many times we buy it outside of our city.
That is why sites on sites like Mercado libre, Ebay and Amazon move millions of dollars a day.
3- Your business can retain your visitors- On the Internet, loyalty is the same to gain the trust and preference of your potential customers, this means that an online business has the particularity of being able to access people in a way that a conventional business does not have.
This is increasingly important simply because it has been shown that we are always inclined to buy from sites where they have managed to earn our credibility, preference and trust.
4- You can expose all of your products or services- This advantage is also something very important to highlight, since in a conventional store it is impossible for us to be able to access or know all the products or services. However, when a local business has a website, it can expose the amount of products it wants, even a professional who provides services can expand so that it can cover many more options and advantages when it comes to exposing their services, which does it a lot. more competent in front of your potential clients.
5- Because your competition is already on the Internet- You do not know other owners of premises or services that are already on the Internet? If you already know some, it is one more reason to invest in your website or in a virtual store that takes what you already sell in your city to the Internet as well.
The reality is that every year the possibilities of improving a business without the help of the Internet will become more complicated, we will have to carry out many more actions simply to keep the clients we already have and even getting new ones will be almost impossible.
6- You can have greater contact and interaction with potential clients- In a globalized world where our potential clients are on social networks such as Facebook or Google+ it is becoming increasingly important to be interacting with them, even for many businesses the web is the medium in which they attract more than half of their new clients .
In the same way, to keep in touch with current customers, interaction is vital, because as I mentioned before, the possibilities of looking for other products or services are just one click away.
7- Because your potential clients can be constantly informed of what is new or different in your business- This is one of the key benefits also of having a presence on the Internet, before a client is aware that your business has new products, services, offers, discounts, etc; you had to resort to higher investments, whether in brochures, radio advertisements or print advertising in local newspapers. Today it is only a matter of updating your website in minutes and they can access all the information without major inconveniences, with all the benefits that this implies for you and for them.
As I mentioned at the beginning, these are just some of the advantages of having our business on the web, there are others such as having visibility not only in your city, being able to sell in other cities, achieving new contacts for possible alliances or expansion of your business, etc, etc.
Internet, for better or for worse, is already an integral part of our lives, our mobile phone is already a part of us and every time we come up with an idea or we think about looking for a product or service there is a high probability that you will use that mobile to search the information on the web; And I can assure you that one way or another we find that information and many times we already go to the commercial premises with a very clear idea of ​​what we want, even many times we also make reservations or purchases directly from our mobile.
I hope this article is useful for you, I invite you to leave your comments or share this article with other people who may find it useful.