The normal, the usual, the most said is that, in Network Marketing we have an excess of information and that this information ends up overwhelming most of the people who are in this industry.
So in this article I am going to give you a 4-step strategy that will help you overcome the excess of information in Network Marketing and you can finally avoid that overwhelm.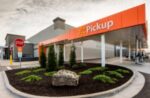 The first thing to do is not tell yourself that you are overwhelmed by so much information. Don't do it, it's a sign of weakness. What has really happened is that you haven't put a filter on your focus. And I'm going to tell you how to do it right now.
First Step To Overcome Excess Information In Network Marketing
You will have to perform a "reset" … cancel all subscriptions from the lists you are subscribed to. All, absolutely all (including this can also serve you on your Twitter account).
Second Step To Overcome Excess Information In Network Marketing
Choose one or two leaders (no more than two) with whom you really feel identified or admire for their work.
Do your homework correctly and find out what they are doing to be successful. Make sure that what they are doing is something that you can see and do yourself to be successful.
Use common sense. It would not make any sense, for example, to choose a person who spends $ 1500 a month on advertising that allows him to generate 200 leads if you do not have an allocated budget available for that.
Third Step To Overcome Excess Information In Network Marketing
Once you have chosen that or those leaders that you are going to follow and from whom you are going to learn, identify your number one obstacle. Write it down on a piece of paper.
As an example, here I am going to put mine. I want to achieve the goal that at least 25 people every day see the website of the multilevel business that I will soon begin to develop and that 5 of them contact me. I want to achieve this goal in the next 90-120 days.
I have already chosen two leaders to follow and from whom I will learn, since these two people are accomplishing much more than I want to accomplish. I am learning what they do EVERYDAY to achieve this.
It is not easy (but not difficult either) and there are certain things that I have not done yet, I have not finished conforming the puzzle because there are certain things with which I still do not feel totally comfortable. But day in and day out I am also taking the necessary steps to do what they do. This is the way you grow.
Regardless of who you decide to follow or the method you decide to put into practice for yourself, write down that same obstacle in the form of a question. Here is the one I wrote:
"How do I get 25 people to see the website of the multilevel business that I will start to develop 7 days a week, and that 5 of them contact me daily, in a period of 90-120 days?"
And it is on that question where I will begin to put my focus and it is also the basis for the creation of future content.
Step Four To Overcome Information Overload In Network Marketing
If you still don't have a blog, or you have it but it was abandoned, because you didn't have where to focus, now you have it. Start creating content that shows your progress. Tell your readers how you are doing. Talk about the obstacles that have come your way and how you have overcome them. Details the process. Make reviews of tools you use, etc, etc.
If you do this, you can't stop getting results.
If this article is of value to you, be sure to share it on Facebook or on your favorite social network.