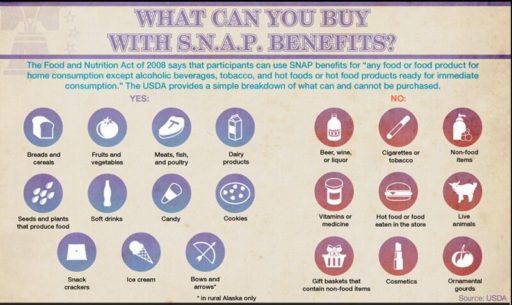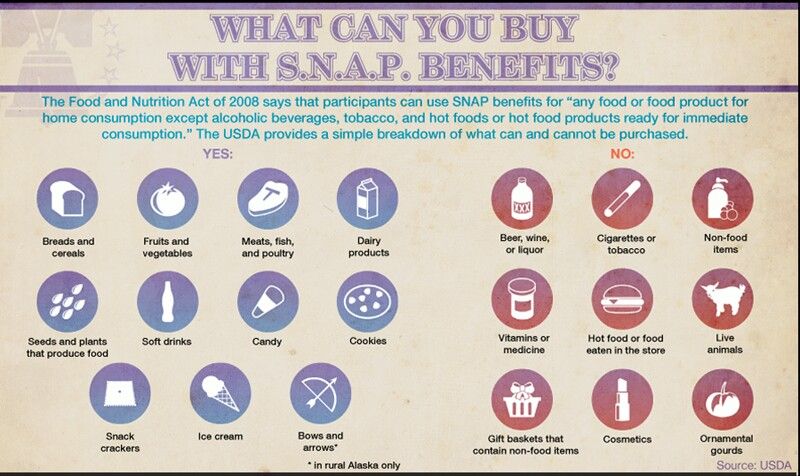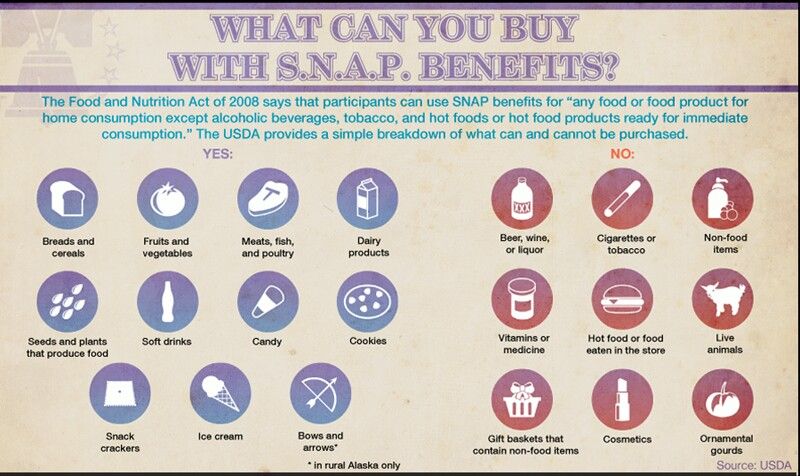 When your application is approved and you start to receive Florida SNAP benefits they will be given to you via an Electronic Benefit Transfer card or EBT card. This card will enable you to buy food items from a list of approved merchandise. This card will re-load automatically each month for as long as you are qualified to receive benefits. There are in some areas of Florida in which restaurants that will accept SNAP benefits to qualified elderly, homeless or disabled in exchange for a low cost meal. To find out the balance on your EBT card go to: http://www.myflfamilies.com/service-programs/access-florida-food-medical-assistance-cash/ebt-account-website
In 2008, the Food and Nutrition Act defined food that is eligible for purchase as any product that is consumed in the home and this includes plants and seed which can produce food for the home. The following is a list of those items that can and cannot be purchased using an EBT card:
What is eligible for purchase with your Florida Food Stamps?
Poultry, Meats and Fish
Fruits and Vegetables
Cereals and Breads
Dairy Products
Plants and seeds that can produce food to eat
What is not eligible for purchase with your Florida Food Stamps?
Alcoholic beverages such as beer or wine
Any Tobacco products
Any non-food items like Pet food, soaps, shampoos, household supplies or paper products
Medicines
Vitamins
Any food to be eaten in the store
Any hot foods
Additional items you can and cannot purchase with your Florida EBT card:
Energy drinks with a nutritional fact label are eligible but any energy drink that is categorized as a supplement is not
Candy, soft drinks, crackers, ice cream and cookies are food items and therefore may be purchased using your EBT card
Steak, bakery items and seafood can be purchased
Any live animals may not be bought using your EBT card