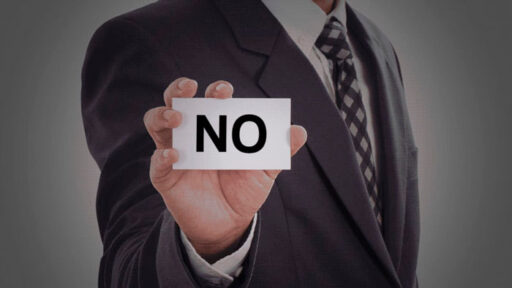 When we are about to create an online business it is very common that we find ourselves with thousands of options, opportunities, possibilities, in a short time we discover that if we start to follow other people or experts in what interests us, they will start to rain on our boxes. e-mail opportunities they invite us to, products that claim to be the latest wonder, etc, etc.
If we as entrepreneurs do not have a marked or defined direction, what we want to do online, which I know that when starting out very few people have these characteristics, it is very likely that we will end up buying or entering business opportunities that will not lead us to good port or that they only produce little results and the consequent "apparent" loss of money.
I put "apparent" in quotation marks because I understand that although it did not produce economic results, surely it has already left a mark or an experience in us, an experience that I hope will be useful later on. One of my mentors says that a man's success is equal to the sum of all his experiences and I'm sure it is.
The importance of learning to say NO when we start online.
The first thing we will have to learn to say is NO, once again, I know from my own experience that it is not easy, it is not easy simply because the person who offers us the opportunity, or the person who offers us to be part of their multilevel team For example, he has placed a lot of energy and hope in this possibility, surely that we will be one more person in his team or in his line, with all that this means in benefits for him (possibly for us also in the future).
I'll tell you about my case, when I finish writing this article, I have to communicate with a person who offered me to be part of his team, a multinel, excellent, with many possibilities for growth, travel, trips around the world, well some of you already know about what I'm talking about.
However, I have an obligation to myself to say NO, this person already assumes that I am on his team, although I have not made the corresponding payment, everything is already planned to be done. Why is it then that I have to say NO?
To reach this conclusion use three questions, they are these:
– Is it aligned with My goals and dreams?
– Is it within my life values? Or would you just do it to make money.
– Can I really help people, or am I just going to sell them colored mirrors?
First, The opportunity is excellent, but it is not aligned with my goals, dreams and projects, my goals are to achieve my mission through other tools, which I consider to be more important than those used by this MLM company to reach the general public.
Second, if I enter this company I would only do it to earn money, I consider money important, but not essential for the success of a person, I consider that the products that this MLM company sells are valuable, they are of excellent quality, but they are not within the the way I want to reach out and add value to people. This is enough to make the decision NOT to enter this time.
Third, I consider my life mission as the possibility of being able to add value to other people, that other people can be aware of the potential that exists in them and I have chosen as tools to fulfill this mission, working on education or guiding their mentality to success and in teaching the possibilities of the Internet as a tool to improve their lives.
As you can see, these three questions were enough to make a decision, if it is the right one or in an error is a golden issue, but being able to achieve clarity is the only way to move forward.
It was not easy to make this decision, it requires looking at yourself and evaluating some values, as I explained before, I hope that this information can help other people in some of their decision making, when we are on the issues of entrepreneurship online is very common for all kinds of proposals to come to us.
I particularly consider that any proposal is excellent, however, that proposal is only a tool to get to a certain place, now it depends on us if that is the vehicle we have chosen to get where we want to go.
As the article is coming to an end, now I have to communicate with the person who offered me the proposal and communicate my decision, we cannot determine or handle the way that he has to make our decision, however, he has a life in charge, yours; and we also have a life in charge, ours.
Friends, a cordial greeting, I invite you to leave your comments, share the article, today I am not talking about products, tools, processes, I am talking about everyday things that make everything else work.