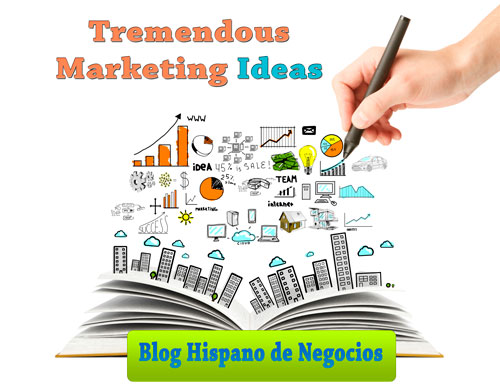 I am continually searching for marketing ideas and content ideas, based on the fact that I have a new site and want to build quality content for my visitors.
Yesterday, I was so fortunate as to find a blog that will assist me and anyone else who spends some time visiting and scanning this blog.
We, on the net, all want to have resources to improve our marketing ideas and to generate business development ideas, sometimes we struggle and it is super to find a library of great small business ideas.
Jim's Marketing Blog is published almost every day by Jim Connolly, a long time marketing consultant whose area of ​​business is small to medium size business, he seems to be targeting start ups and entrepreneurs, his blog has very wide circulation and has been acknowledged by some very large publications in Europe and North America
From what I am reading in various posts he seems to be on a personal mission to make small businesses become much larger and much more profitable. As you read his many posts you will feel this.

This blog's material is just what I need to grow my internet business. I have four areas which I want to market successfully and Jim is discussing topics which are directly related to the problems I face. As I want to establish my affiliate business and add small business ideas to my site I will be glad to refer to Jim Connolly's blog to pick up ideas.
Social Media marketing is an area that he is addressing thoroughly with almost two hundred individual posts. As we small business people are looking to growth, Social Media Marketing is an area that we have to address and on Jim's blog are many concepts and ideas. He is so clear in emphasizing quality instead of content.
I mention his section on Social Media marketing ideas because it is a huge area of ​​interest to most people who will be reading this page.
I really appreciate seeing a professionally written blog that is filled with content appropriate for my interests in building a small business.
Here is an excerpt from one of his posts.
An alternative focus
Why not forget about building those numbers and focus on building value, instead? Let's aim for progress rather than movement. Let's avoid following the masses, who confuse activity with productivity. Let's set ourselves up to win every day, by:
Being as useful as we can be, every day.
Building someone up with our encouragement, every day.
Sharing something of value with people, every day.
Learning something new, every day.
This approach leaves the marketplace feeling better about who we are and what we do. More importantly, it makes US feel better about it too!
So what do you think?
There is so much more to Jim Connolly's blog that will give you great suggestions and small business ideas.