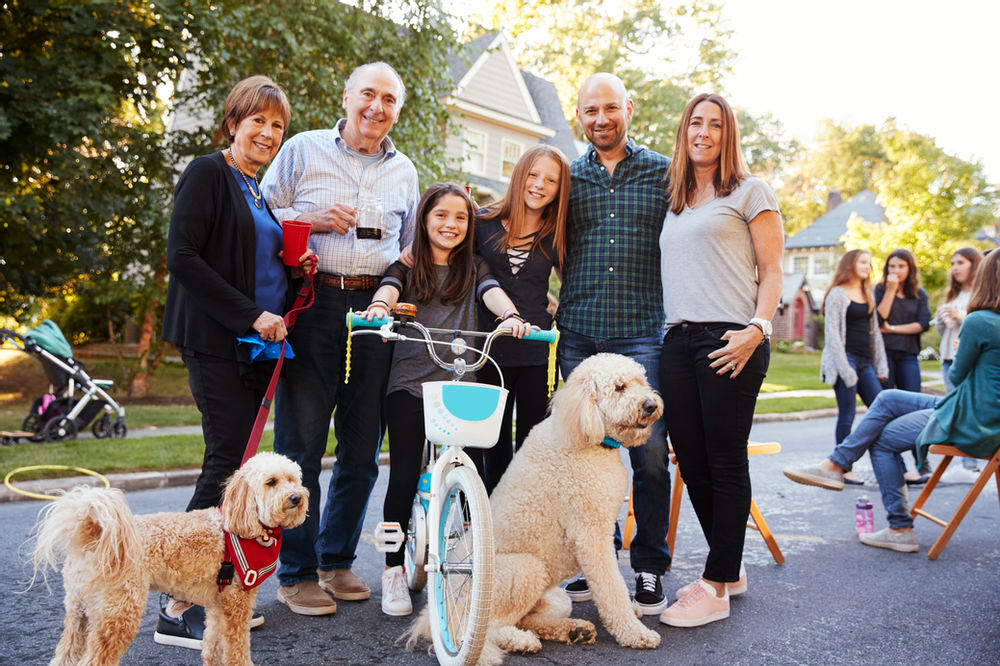 The Baby Boom Dilemma: Taking Care of Ourselves, Aging Parents, Children, and Their Growing Families !!!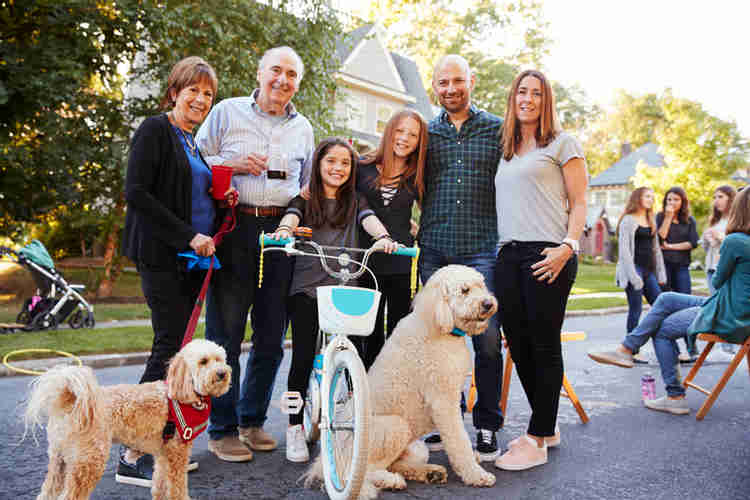 Baby Boomers, as they are known colloquially, encompasses a group of people born between January 1, 1946 and December 31, 1965. That makes the oldest Baby Boomers almost 74 years old and the youngest almost 55 years. Think of that grouping … which is a HUGE percentage of our population in South Florida. Many of our Baby Boomers wonder how to take care of themselves while taking care of their elderly parents, their young adult children, and even their grandchildren. Finding out how to handle all the physical and financial burdens is the baby boomer dilemma.
I am on the Committee on Aging / Mayor's Initiative on Aging, which is one of the seven committees that make up the Consortium for a Healthier Miami-Dade County. I have been presented with data that highlights that our Baby Boomer population will constitute a greater percentage of the Miami-Dade population by 2040 than all other people living in Miami-Dade ages 0-18. That is just a staggering statistic.
Statistics from the Pew Research Center indicate that approximately 75 percent of Baby Boomers are juggling family responsibilities while putting their retirement considerations on the back burner. And, due in part to increased life expectancy, about 70 percent of Baby Boomers have at least one living parent. The dilemma exists for Baby Boomers who find themselves torn between serving as caregivers for aging parents, providing for their children, and saving for retirement, let alone the escalating costs of their own long-term care needs. With increasing responsibilities in caring for children and aging parents, it is very important for Baby Boomers to protect their physical and financial health and avoid burnout.
Physical considerations
Even though there is a strong and established industry of home health care companies, there are many Baby Boomers who are taking on the physical responsibility of caring for their aging parents. Baby Boomers juggle the responsibilities of their own work, care, children, and other obligations, while also physically caring for their elderly parents, which can often result in an increased risk of developing a chronic illness, substance abuse and decreased emotional health and well-being.
According to a study by the National Alliance for Caregiving and AARP, caregivers report increases in fair or poor health from 14 percent in the first year to 20 percent after five years or more of providing care. The study also revealed that 23 percent of caregivers who are 65 or older have reported increased physical exertion due to caregiving, compared to 17 percent who are younger. The impact on your health will get worse over time and make things worse. Now is the time to stop and find a health solution to this problem!
Financial burdens
A report by Ameriprise Financial revealed that baby boomers are prioritizing the needs of their loved ones over their own, despite uncertainties about their own financial future. Only 24 percent of surveyed Baby Boomers reported that they are saving for retirement, compared with 44 percent just five years earlier. Up to 60 percent of Baby Boomers help their aging parents, either by paying bills and helping them buy food or taking them to a doctor's appointment.
Additionally, more than 90 percent of boomers surveyed have provided some form of support to their adult children, including paying for school tuition, a car, insurance, or basic expenses like housing expenses. More than half have allowed their adult children to live at home without paying rent! For those who are grandparents, many help their adult children by spending time, care, and money to help raise their grandchildren.
How to combat physical limitations and financial burdens
It is important for caregivers to take steps to monitor and maintain their own physical and financial well-being. Caregivers can help maintain your physical health by:
* Exercise, eat a healthy diet, and have a bedtime schedule
* Hire a professional caregiver to help you if they can afford it.
* Meditate and set time for themselves.
* Join a support group or seek professional advice
* Seek the guidance of a senior law attorney
* Consider options for transferring your elderly loved one to an assisted living facility or nursing home and qualify for Medicaid benefits.
Caregivers can also help maintain your financial health by:
* Qualify yourself or your elderly parent for Medicaid benefits
* Update your estate plan
* Make sure you have the proper fiduciary appointments in place, especially a durable power of attorney focused on elder law
* Create a life care plan
The dilemma is real but don't lose hope! The attorneys at Segal Linde, PLLC understand that assuming the physical and financial responsibilities of caring for an aging parent, while supporting your children and saving for your own retirement can be overwhelming. We want to help you figure out how to address these issues in the most beneficial way for you and your loved ones.
Our attorneys are here to help you and your loved ones. We serve clients throughout Florida. For more information or for a FREE INITIAL CONSULTATION please contact us today by calling 305.722.5533 or by emailing us at [email protected]!