A Security company it is always necessary, especially considering that in recent years they have increased their presence.
While they do not have the same legal authority as a police officer, they do have responsibility for the personal safety of their clients and their property.
In fact, some police officers perform private security guards after and outside of their police career.
Starting a company of this type requires you to comply with state and federal laws with all their requirements. Well, you must have experience in the sector, take training courses and others that you will read below:
Steps to meet the requirements of a security company
The formation: You must acquire the appropriate training by attending security training courses, so that you can improve your skills and update yourself, especially when it has to do with updating the industry.
The courses will teach you how to properly carry a firearm, a bastion, and other tools carried by security guards. In this way you will be able to know everything about security by applying the law, with which you will be able to start your business with the necessary knowledge for you to be successful.
Background Check: You must submit to background checks at both the federal and state levels, for which you will gather all the documentation required to be submitted.
The ubication: You must choose the location for the corporate office that will function as the headquarters.
Well, it will be the place where people can request your services and where you will perform administrative functions.
Employee training: When hiring and training your employees, you must check the background of each of the people you hire, as you must hire those who do not have a criminal record.
Insurance: You must have liability insurance coverage to cover your company in the event that something happens to your client or their property due to any action or inaction of your staff.
Contract offers: Most companies seek that security companies make offers for contracts based on a competitive bidding, since you will be competing with other companies that offer the same service.
Ratings: As an applicant you must be at least 25 years old, 5 years of experience as a supervisor in a security-related field, or 10 years of experience as a police officer.
Keep in mind that the experience you may have as an investigator does not qualify you to obtain the license and you will not be eligible if you show a record with any misdemeanor within the last 7 years.
You will not be able to start your company if it is detected that in your past you have had attitudes outside of morality.
Financing: That you can obtain financial support is a good way that will help you start your company, ensuring your finances, because if you have a good experience in applying the law and have worked in supervision, many banks will be willing to offer you a loan.
You can use this loan for startup costs. But when you meet with the bank, present your mission statement with the cost estimate for starting your business and indicate that you have employees who are in line with the law to start working in your company.
Reputation: Once you have established your business, you must maintain a good reputation, because as you gain clients, their word about your company will be essential for more clients to bid for your services.
Think of providing a superior service to your competition by combining good service with marketing.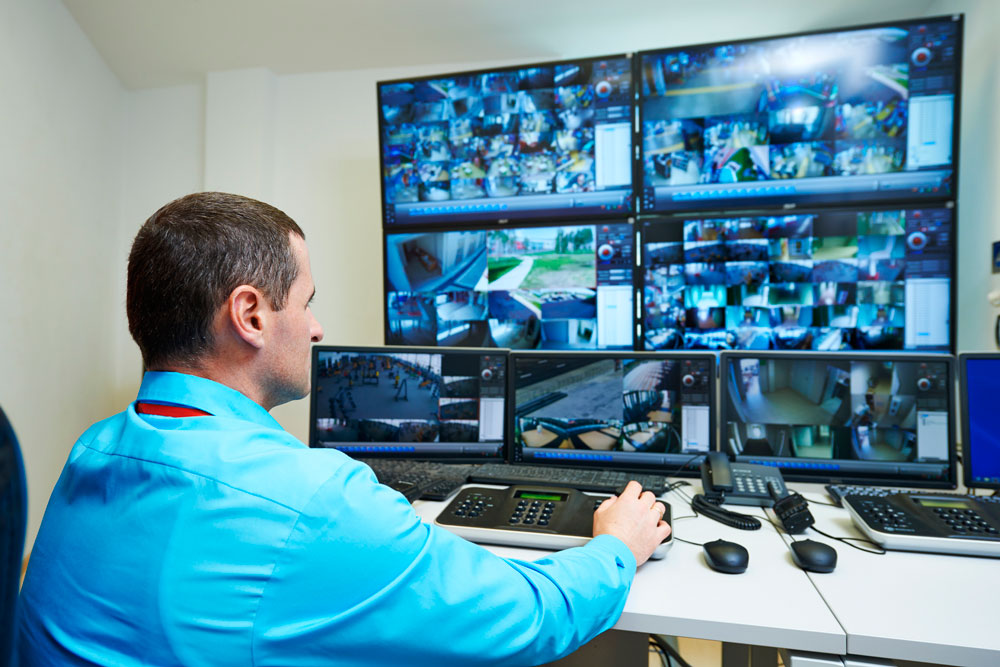 Licenses and permits to open a security company
Permissions:
Before obtaining funds to open your business as Security company You must obtain the permits and licenses, so if you plan to have armed guards working for you, make sure you obtain the proper permits for weapons.
Since each state has its own requirements, you should check with your state to see if you meet all the necessary documents.
State licenses:
You should check with the secretary of state to obtain state licenses to start your business, as almost all states require these types of companies to have licenses before they can offer services and hire them.
Weapons permit:
If you plan to have armed security guards within your company, you must request their weapons permit at the secretary of state.
Each state has its own requirements for security personnel to carry weapons, as each of your armed employees must obtain a permit to carry a weapon.
Private patrol operator license:
You must meet state and local requirements to become or convert your employees into bodyguards, as this is the first step you must complete as a security company.
However, there are certain rules and laws that vary from state to state. For example in California only a licensed private patrol operator can provide security services for a business or person.
Well, this is a requirement that extends to police officers if they work as body guards or as security officers.
This license can be obtained by contacting the state commissioner of emergency services and public protection.
Private security license:
When you apply for the private security license, you will need to fill out an application form that will be different depending on the state, but usually requires two up-to-date photos such as passport, fingerprint record, and driver's license.
Once you present the basic requirements you will need 4 letters of reference. For this you must choose 4 people who can attest to your performance as a law enforcement officer.
For example, you can ask a colleague or an employer who can provide positive information about your performance in writing.
Keep in mind that you must complete the request correctly and completely, since in this way you will save time because they will require you to fly to complete it and resubmit it.
Some states may require you to submit a recent credit report, copy of high school diploma, college transcript, and other educational achievements.
If you are a naturalized citizen or have an INS green card, you will not be eligible to apply.