If you have a place in your house or want to open a plant nursery business in another physical place, it will work if you comply with all the regulations required by the state where it will be established.
For them, follow these steps so that you can be successful with your business …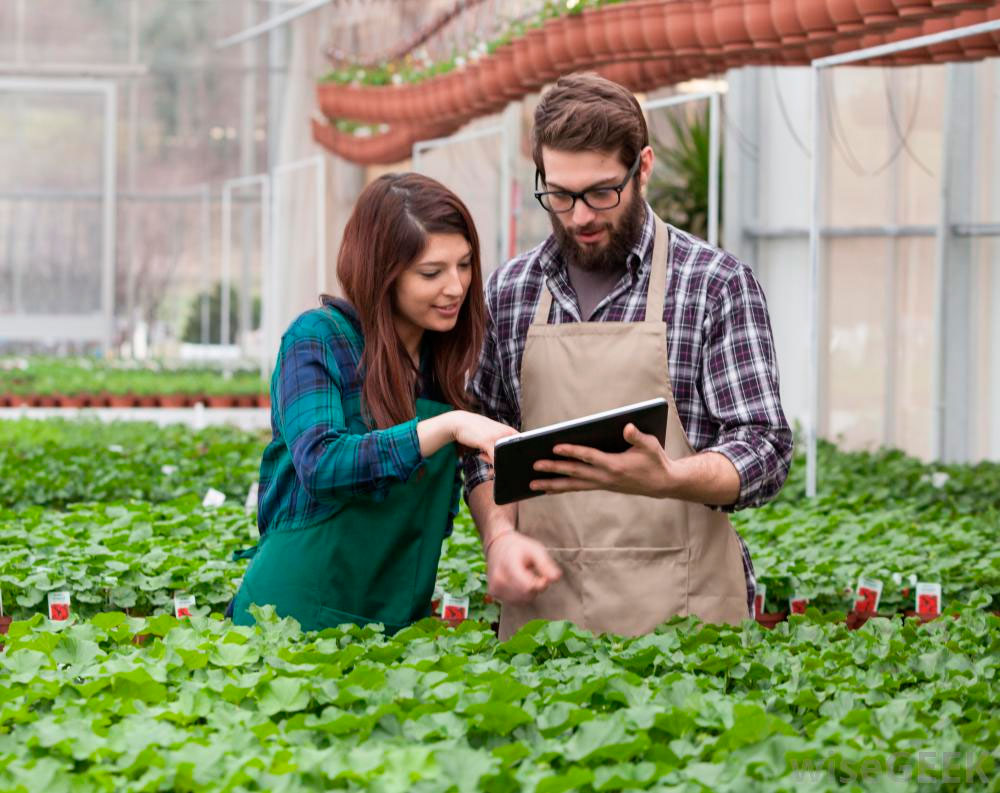 Steps to open a plant nursery business
Step 1: Because the applicable regulations are different from state to state, you need to investigate in your jurisdiction, but most of them will require …
Business license: When you start a business, including the idea of ​​a nursery, it is likely that you will need to apply for a business license, as it is essential if it is a requirement even though its cost can be high.
Zoning permit: Most areas of the United States have zoning ordinances that dictate the potential uses of the land.
In general, a nursery is considered for agricultural use, but according to the interpretations it could also be commercial or an agribusiness, therefore it will require this type of permit.
Building permit: If your business is located in an area that requires refraction or you plan to build a building to store equipment, you must apply for this permit.
Insurance policy: Find out if you require an insurance policy to run your business. It can be property risk or compensation insurance if you hire employees, and it can also be helpful to purchase general liability insurance if clients are visiting your nursery.
Step 2: Check the regulations of growers in your area because in some places you will need to meet the government's agricultural inspection requirements.
Water permit: You should check the availability of water for irrigation, as the water management authorities may require and issue you a permit if you plan to install irrigation wells or draw water from a lake or stream.
Step 3: Research the local market and potential so you can detect the demand for plants and plan for business growth.
Step 4: Consider the type of plants you plan to sell, since you can dedicate yourself to landscaping or plants for home gardens or other types of plants
Step 5: Establish the number of plants for your production to market it effectively, since in the event of a surplus you will have to absorb the cost of the investment, but if you do not produce a sufficient quantity and do not satisfy your customers, you will not be able to maintain a good relationship with them.
Step 6: Think about advertising and its cost, as it is necessary for you to begin to have participation in the market and place the cost in your business plan.
Step 7: Find suppliers for the materials you need and compare prices to keep costs down, as you will need to build a good relationship with your wholesale supplier.
Well, you will need to buy seeds, pots, fertilizers, containers, soil conditioners, irrigation equipment and other necessary supplies for your business, since you will also have to think about everything you need to carry out the administration.
Step 8: Establish your business plan considering that in addition to the specific supplies from the nursery and the administration, you will also need to include a van to make the delivery to the customers and if you need to move the plants you will also need a trailer or a tractor with a loading bucket, shovels, hoes and rakes.
Step 9: You must inform yourself about the growing conditions in the area and all the problems that can occur, since it can be an area of ​​pests, insects or diseases that affect plants.
For this reason, because you may need to use chemicals, you may need to obtain a chemical applicator license.
Step 10: Contact the landscapers in the area to find out about the most common plants that can be used in any area and all those that can be grown without problems and that do not cause environmental impact.
Step 11: Consult your environment about the plant species and their growth, to establish a reasonable time between planting and when the plants will be ready to be marketed.
For example, ornamental plants have a rapid growth if they grow in suitable environmental conditions, but to market them they can take more than a year.
Your feed to sell trees, depending on their size and species can take between 3 to 5 years until they are ready to be marketed.
The Plant Nursery Business Plan
Step 12: With all the data you have collected for the plant nursery businessYou can now establish a business plan based on them to calculate and graph the initial investment with operating costs and you will determine the amount of money you will need for your start up.
In the business plan, also determine the money you will need until you start selling the plants, that is, until you can start generating income.
If you need financing because you do not have enough initial capital, you can consult government agencies, as they will help you create your small business so that you can cover the costs of opening a business.
In fact, the Small Business Administration is the agency in charge of providing support to small businesses, as its mission is related to strengthening the economy by allowing small businesses to establish themselves to strengthen the economy.
They do this by proposing loans through credit unions, lenders, and banks associated with the SBA and offering collateral that is backed by the government.
In fact, SBA loans provide up to a 90% guarantee for small businesses to access start-up capital and start their business.
In this sense, you will find an SBA office in each of the states of the United States, therefore you only have to go to the government agency of the area where your business will be established and they will surely provide you with the money you need to start with the capital. that requires the opening of your nursery.