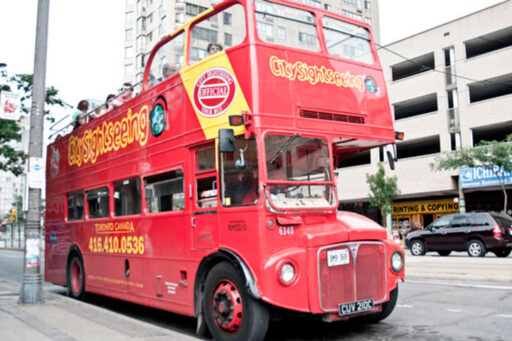 If you want to open one tourist transport company, you must meet certain requirements and follow a procedure to obtain the public transport operation certificate.
Even among the requirements that you must meet is the IATA number among other documents so that you can operate your business legally.
Steps to open a tourist transport company
Follow these steps to start a tourist transport company:
Step 1: Think about the type of tour you want to provide so that you can choose your niche. For example, you can offer different packages including thematic tours, cultural tours, specialized tours, or a combination of these.
Step 2Think about the business name you want for your business, make sure that proposed name is not in use by other businesses, and proceed to register it with the state agency or county clerk's office.
Step 3: Create your business plan with the details of all your ideas. From this plan you will be able to evaluate your business with a view to the future and it will be a guide for you to monitor the way forward.
For your business plan, research your competitors, determine your target market and try to meet their needs and from there establish your budget.
Step 4: Get all government licenses and business certifications.
Government licenses are required for your business to operate, while business licenses are not required, and then get a membership in a professional affiliate organization like Tour Operators of the United States so that you can increase the credibility of your business.
Then research the insurance requirements by checking with insurance agencies or insurance brokers.
Step 5: Choose the commercial establishment and register the competent personnel.
Train your team on customer relations skills and ensure they have a deep understanding of the tourism industry and the destinations your customers visit.
Step 6: Establish a bank account and negotiate terms to improve transactions with the bank and minimize bank charges. Then get a credit card for your business to facilitate payments.
Step 7: Establish business relationships with industry suppliers, identifying them in the hotel industry, bus companies and ticketing agencies.
Step 8: Market the company through the distribution of brochures in public places, create a website and advertise on social networks.
Then, as your business grows, you can consider participating in travel and trade shows.
Prepare the marketing plan for your business by going to local tourism organizations, since their function is to help all tourist activities within that area and therefore they have a budget for marketing and to attract an audience.
Step 9: Determine the price of each of the tour packages that you will offer, since the success of the tour business will depend on the competitive prices you offer, unless you dedicate yourself to a specialization that no one offers.
Step 10: Create a website to promote your business and also think about creating a blog with content to share with potential clients the stories of the trips that have already hired you.
Your new clients will be interested in knowing those stories and especially the opinions of other clients who have already used your services.
By becoming a member of a local tourism organization, you will get more and more clients because they will enter you on their website and give you a space within the brochure where you can put all your information.
You will even find the opportunity to buy more space in your travel guides. For this reason, contact a local tourism organization to find out more details about the benefits they can offer you.
Licenses and legal requirements for a tourist transport company
When opening a tourist transport company you must apply for licenses and comply with legal requirements, for example:
1. Your vehicles must have clearance certificates and transportation certificates, which you will find available to manage at the local licensing authority.
2. Your vehicles must have public trucking permits for the transport of fee-paying passengers, which are obtained from the transportation department.
In the event that the vehicles cross the borders, you will need the cross-border transport permit, which is available at the Cross-Border Agency.
You will need appropriate insurance with general liability and passenger liability coverage.
Government requirements to open a tourist transport company
The main local, state and federal requirements to open a tourist transport company are the following:
Vehicle License and Driver's Accreditation: To drive a special purpose vehicle you must have a driver's accreditation and a special driver's license if you provide a passenger transportation service with more than 13 seats.
By obtaining this accreditation, you ensure that you have complied with the regulations that relate to the provision of passenger transport services by road, passenger safety, passenger service and the safety of vehicles and equipment.
Tour operator license
As an operator offering outdoor tours, educational or adventure tours for a commercial purpose, you must have a current tour operator permit.
Keep in mind that the law establishes that if you operate as a tour operator, without having obtained the license, you will be subject to being convicted or fined.
Obligations: You can only hire authorized tour guides.
You must maintain the safety of the passengers and the vehicle in addition to securing all the equipment.
You must have liability insurance.
Your employees must also be insured.
Anyway, remember the importance of contacting the local tourism organization and your state government for advice on what type of licenses and insurance you need to hire in order to operate your business.
In fact, some states require you to complete a training course in order for you to become a tour operator.