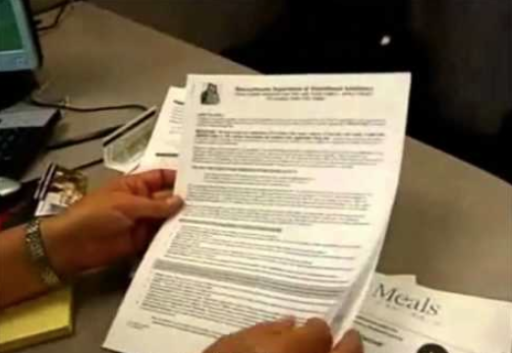 Florida like every other state provides a Food Stamp program but unlike many states Florida has 3 Food Stamp Programs to choose from. When applying for Food Stamps first find out which program is right for you.
– Food Assistance assists low income individuals or families purchase food that is healthy. To find out more about this program go to: http://www.myflfamilies.com/service-programs/access-florida-food-medical-assistance-cash/food-assistance-and-suncap. This program is considered the default program for food assistance.
– SUNCAP gives food assistance for people who also receive Supplemental Security Income or SSI. So, if you already do receive SSI then you may also be eligible for SUNCAP benefits. To learn more about this program go to: http://www.myflfamilies.com/service-programs/access-florida-food-medical-assistance-cash/food-assistance-and-suncap
– Food for Florida gives individuals and families help when natural disasters strike Florida. This program is not always active and it would only be available to the people who are living in a specific disaster area. In order to receive this type of assistance one cannot be receiving any other type of help from SUNCAP or Food Stamps. To find out more on this go to: http://www.dcf.state.fl.us/programs/access/fff/
Food Stamp Application Procedure
Once you review the above information and you feel like you are eligible for Food Stamps you can go online http://www.myflorida.com/accessflorida/ to begin the application process. When you have become a registered user click the "apply on-line for food stamps, temporary cash assistance and Medicaid" button which you can find beneath the Apply for Benefits icon. You will then receive an online code so you can have access to your account at any time. Be sure to write this code down and save it somewhere so you can reference it at a later time.
It is very important that when you are filling out the application on line or by mail that you make sure it is complete and everything is filled out to the best of you knowledge in order to determine if you are eligible for Food Stamps and to help expedite your benefits. Applicants should be between 18 to 49 years old and must be mentally and physically fit and be enrolled in either a work training program or be employed in order to receive long term benefits (unless a child is involved). If you are unemployed then you can only qualify for three months of Food Stamps benefits. For students, you must have either a child or a part time job to be eligible for benefits.
Once you have completed the application process and push the send button the Florida Department of Children and Families will usually respond within 7 to 30 business days. It could take as little as two weeks to hear back but do not be surprised if it does take 30 days to get a response.
If you are in no rush to get your food stamps your application can also be mailed in to the nearest SNAP office. To find the office nearest you go online to the Department of Agriculture's Food and Nutrition Service website. http://www.fns.usda.gov/snap/outreach/states/florida.htm.
If you are having difficulty completing the online Web Application and you have tried the help button then please call the Customer Call Center at 1-866-762-2237.