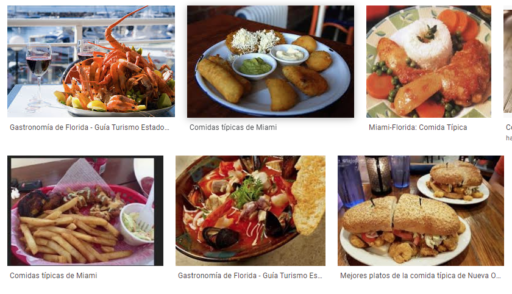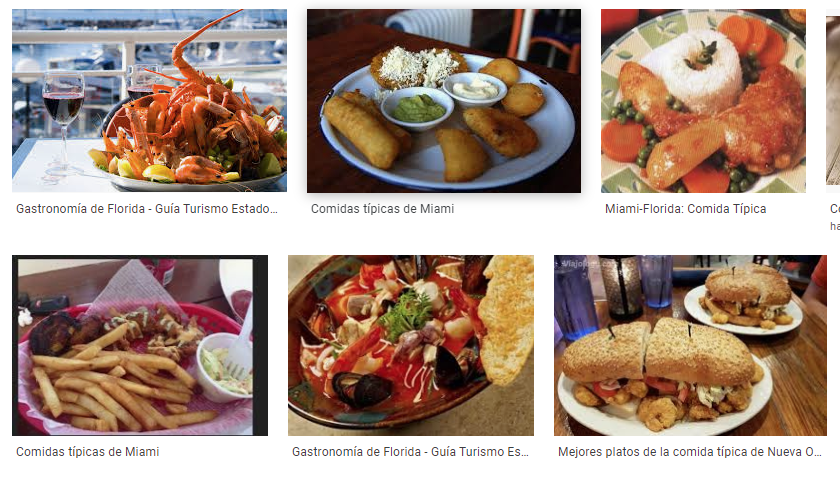 Florida's cuisine is the cuisine served in the homes and restaurants of the American state of Florida. Although similar to the rest of American cuisine, it is heavily influenced by Caribbean cuisines, with notable influences from Haiti, Bahamas, Barbados, Guyana, Jamaica, Trinidad and Tobago, Cuba and Puerto Rico, brought by immigrants from these places. In the case of South Florida in particular, the cuisine that borrows characteristics of Latin American cuisine from countries such as Mexico, Colombia, Argentina, Brazil, the Dominican Republic, etc. is called Hispano-Florida or Latin-Florida1 cuisine.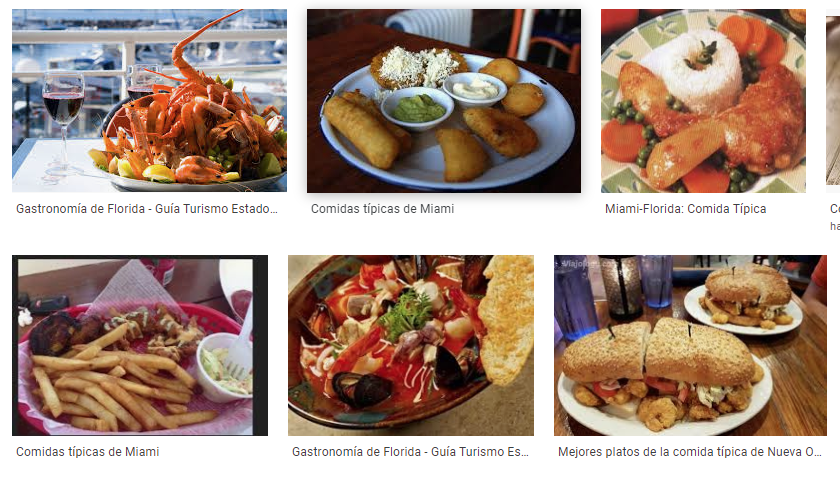 Overview
The arrival of several waves of Caribbean, Hispanic and Asian immigrants to Florida since the late 19th century has played an important role in the development of its cuisine. The use of seafood, as well as Asian and Caribbean ingredients and cooking methods have made Florida's cuisine generally healthier than other U.S. cuisines with a more meat-based diet. The Floridian style of cooking also incorporates a pantry of exotic condiments: red curry, lemongrass, ginger and chives, as well as grits and cobbler in other parts of Florida.2
As gastronomy evolved in South Florida, it was strongly influenced by Asian culinary principles that emphasized the use of locally grown Asian fruits and vegetables that would grow only in subtropical parts of the continental United States, where they rarely froze.3
Several types of the wide variety of seafood caught off Florida's 1350-mile coast are often combined with tropical fruits such as mangos, papayas, bananas, coconuts, citrus and lychees. The fusion of these flavors led to the development of this distinctive South Florida regional cuisine.
Typical characteristics of Caribbean cuisine include
Emphasis on fresh ingredients.
Spice blends, especially strong flavors offset by softer ones.
Everyday use of seafood and poultry.
Generous use of fresh fruit and juices, especially citrus and sweet tropical fruits.
Special care in the presentation, looking for a more natural effect instead of an ostentatious one.
Vegetables that are absent in Caribbean cuisine, such as certain members of the broccoli family.
Floridian cuisine often uses less spicy spices than the Caribbean dishes that inspire it, but there is extensive use of various types of chiles. However, this pungency is almost always moderated by the use of mango, papaya, rum, almond, coconut, lime, or honey.
In South Florida homes, traditional South American dishes such as coleslaw, black-eyed peas or crab cakes are often served at the same table as a Caribbean-style dish. However, in most restaurants serving Caribbean cuisine, complete meals are planned around a succession of delicate and complex flavors, so most dishes have been modified from their traditional forms.
Dishes
Key lime pie
Cuban sandwich (Cuban sandwich, The Cubano5)
Key Doughnut (Conch fritters)
Apachicola Oysters or Gulf oysters
Gator tail or Fried gator6
Shrimp and grits
Stone crabs
Floribbean-style barbecue
Smoked fish
Conch Salt (Salad of the Keys)
Dwarf orange or Kumquat, a typical Florida product. Its orange juice (Florida Orange Juice) is famous. In fact there is a festival dedicated to this fruit in Dade City, the Kumquat festival.