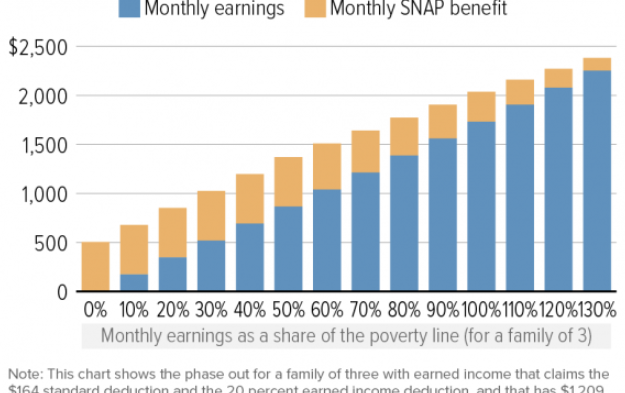 EBT cards used for food stamps are part of a government program to help people who cannot afford food on their own. That program is sometimes called SNAP, which stands for Supplemental Nutrition Assistance Program.
The EBT Card program exists, in some form, in every U.S. state, but each state has slightly different rules. So, you will need to familiarize yourself with the rules of EBT Cards in your specific state. It can be a scary process at first, but you can make it much easier if you are well prepared.
General EBT Card Requirements:
There are certain general rules that you need to meet in order to get an EBT card. For example, you need to have a very low income, or no income at all. If you fit into any of the following categories, it's likely that you will qualify for an EBT card used for food stamps.
– Unemployed or Under Employed (Low-Wage or Part-Time Work)
– On Welfare or Other Assistance Programs Already
– Homeless
– Disabled or Elderly and on a Fixed/Low Income
Limited Assets
In order to qualify for an EBT card used for food stamps, you and the other members of your household also must have limited assets. So, you will need to demonstrate that you don't have a lot of assets. Assets could include vehicles, investment accounts, other bank accounts, and retirement funds. Different states may have different rules regarding assets. Visit http://www.fns.usda.gov/snap/outreach/map.htm to look at the specific application for your state.
You can also visit http://www.snap-step1.usda.gov/fns/ to use their screening tool to see if you qualify.
What to Do if You Think That You Qualify for an EBT Card:

If you think that you qualify for an EBT card, you will need to print off and fill out the EBT application for your state. You can also pick up an application at the food stamp office in your area. Certain states will even let you apply online or by phone. Just visit your state's website to see if it offers either of those options.
If you are applying for an EBT Card online or using a paper application, all you need to do is follow the written instructions. If you are applying by phone, you can follow the verbal prompts or speak to a supervisor, if you are unsure of what to do.
The EBT Card Interview Process:
Each person who applies for an EBT card also needs to submit to an interview. You'll need to schedule your interview with your local office. When you go in for the interview, the person that you speak to will ask you a series of questions. They will also ask you for proof of residence, citizenship, and income. Be sure to check the requirements for your state before you go in for your interview. The more prepared you are, the more likely it is that your EBT Card application will be approved quickly. Then you can receive the benefits that you need as quickly as possible.