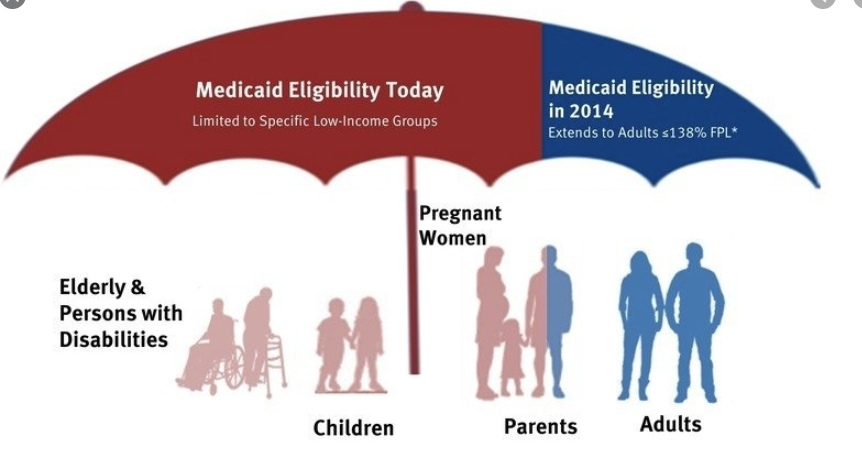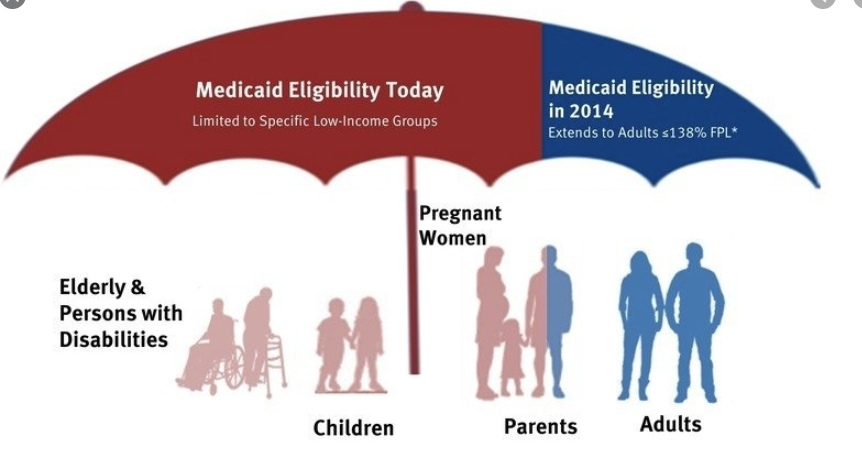 Medicaid is determined by the Department of Children and Families. All applications for Medicaid are either denied or approved thirty days from the date that the application is submitted. A unique feature of Medicaid is that it can be authorized 3 months before the application date if the applicant has any medical bills that are unpaid for one or more of the three months before the application date. This feature is called retroactive Medicaid. To find out more about this go to: http://www.myflorida.com/accessflorida/.
The Department of Children and Families makes the decision for Medicaid eligibility on the following:
– Families of low income with dependent children
– Any pregnant women
– Any child under the age of 21
– Individuals who have once been in the foster care system
– Any non-citizens that have a medical emergency
– Disabled or elderly individuals not getting Supplemental Security Income (SSI)
– Medically needy individuals
What classifies a Medically Needy Individual?
Medically Needy Individuals are people with large medical bills that receive help from Medicaid with their expenses even if they have an income higher than required for with Florida Medicaid. In some medical situations these individuals will have to pay some of their medical expenses before Medicaid pays the rest. This is known as "share of cost" and is re-evaluated on a monthly basis.
How long must I reside in Florida to apply for Medicaid?
There is no length of time necessary that you have to live in Florida, you only need to be a Florida resident. If you are coming from another state where you were on Medicaid in that state then you do need to apply for Medicaid in Florida once you arrive.
General Eligibility Requirements for Family-Related Medicaid
All Medicaid applicants have to be a US citizen or a qualifying non-citizen and must be a Florida resident. In addition to being a Florida resident applicants must show proof that they have a Social Security Number. All applicants that file for Medicaid must also disclose any other benefits they receive such as, Social Security, Child support enforcement, Medicare and some pensions. Things like child support must be agreed upon while the application is being processed and that amount must be settled upon while being reviewed for eligibility.
Wages and self-employment is considered earned income when determining eligibility for Medicaid. Examples of unearned income are: Unemployment Compensation, Social Security and alimony. When the Department of Children and Families determine eligibility they will look at all earned and unearned income to determine benefits. Any assets such as mutual funds, bank accounts and homestead property and automobiles are not a determining factor for Family Related Medicaid benefits.
Every year your Medicaid must be renewed in order to receive benefits. If something changes during the year beneficiaries are obligated to report any changes. Not reporting changes could have your benefits revoked or you could be monetarily penalized. Some examples of changes would be, giving birth, termination of employment, new employment, address change, move out of the state of Florida, living arrangement changes, and the arrival or departure of a household member. Some of these changes can either be verbal or some need proof of documentation. Check with you local Medicaid office for a list of guidelines for these changes. Any changes may be made online via MYACCESS Account. To access your account go to www.myflorida.com/accessflorida/
To find out of you are eligible log on to the Florida Access website: http://www.myflorida.com/accessflorida/ . This website is an easy and quick way to help people who live in Florida find out if they can receive:
– Low or no cost health care
– Assistance with buying food,
– Help with purchasing food
– Cash assistance
From start to finish this website will take about 15 minutes and will walk you through the steps to see if you are eligible for Medicaid. Some of the questions will be about where does your money come from, medical bills, child care expenses and housing costs. For peace of mind this is a secure website and the information provided is only used to determine eligibility and will stay private.